Angela Simmons' son, Sutton Tennyson Jr., is officially 4-years-old! The youngster commemorated his birthday with friends this past weekend before enjoying a special shopping spree given by mom.
"Happy Birthday to my world, Sutton Joseph Tennyson," Angela wrote to her son. "Where have 4 years gone," the celebrity mom asked. "I love you so much," Angela exclaimed. "I'm so proud of who you are and are becoming! My world has changed for the better. I know your Dad is proudly looking over you! Thankful to be your mommy big BOY!"
Sutton Tennyson Jr. was born on September 22, 2016. The little one came months after Angela Simmons confirmed her expectancy with her then-fiance, Sutton Tennyson Sr. Angela faced criticism because of her decision to start a family without marrying her fiance first. There was even backlash after Angela ended relations with Sutton and decided to go the path of single motherhood in front of the general public.
Angela was devastated by Sutton Tennyson Sr.'s untimely death months after ending her relationship. The celebrity mom has worked to cultivate a loving environment for her son as a single mom ever since.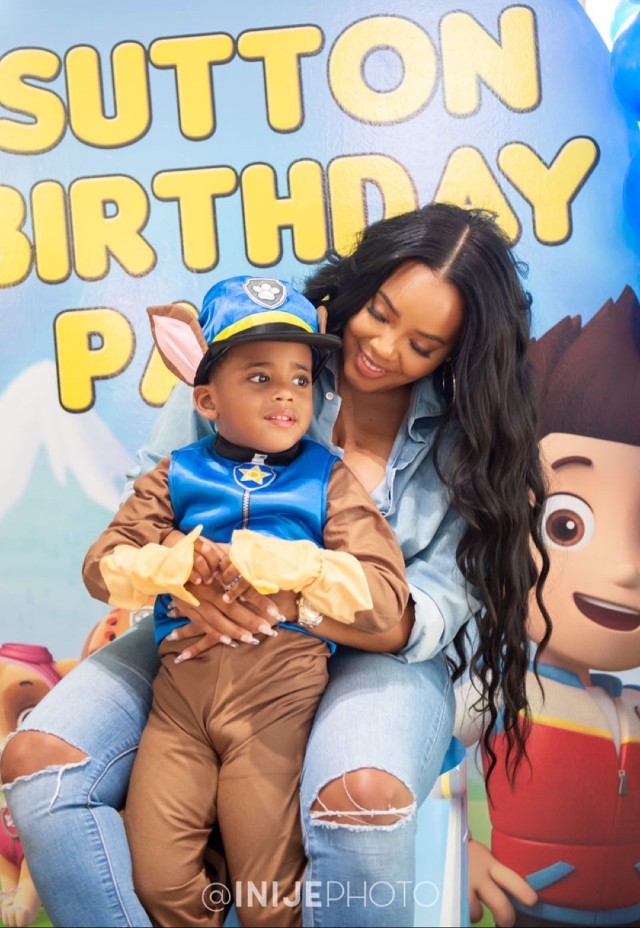 "God knew you were what my heart needed," Angela recently shared along with a picture on Instagram that showed her celebrating her son and life as a mother. "Because of you, I know how to truly love," the celebrity mom wrote to her little one.
Stay tuned for more Angela Simmons's family news!
Photos: @inijephoto