Christian Combs is making music and paying tribute to his mom, the late Kim Porter. The 21-year-old released his latest single, 'HYWI,' on Friday (August 2), which was days after he debuted a pendant that honored his mom.
https://www.instagram.com/p/B0qu2E0Hxlo/
Sean "Diddy" Combs shared the image of his son rocking the jewelry piece on Tuesday (July 30). The Hip Hop mogul highlighted Christian's precious tribute, which was a pendant that featured a throwback photo of Diddy and Kim Porter together, on Instagram Story.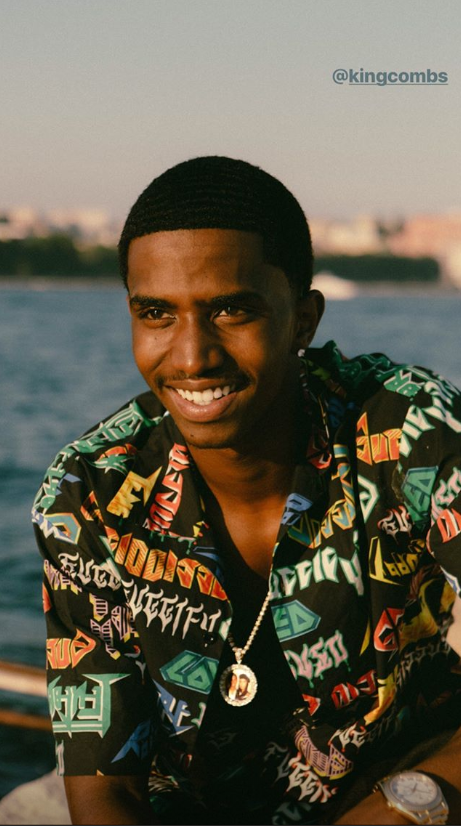 Christian has helped his father immensely since the untimely passing of Kim Porter last year. The up-and-coming recording artist often picks his younger sisters, D'Lila and Jessie, up from school when Diddy is out of town on business.
Christian also keeps the memory of his mother alive by sharing candids of Kim Porter with her children, which remind fans of the immense love that the late model had for her sons and daughters. In fact, Kim's final public appearance was her attendance at the screening of Netflix's The Holiday Calendar, in which her oldest son, Quincy, stars. Fans later learned that Porter was battling pneumonia at the time. Kim, however, was all smiles because of her son's accomplishment.
Christian Combs recently opened up about the sudden passing of his mother during an interview. "My whole world stopped," the young recording artist said. "I was really down," Christian added. "As soon as I got in the car, my song 'Love You Better' came on the radio. I'm like, 'Nah, I know that's her talking to me. Making sure I know everything is okay.'"
Stay tuned for more celebrity family news!
Photo: Christian Combs/Instagram