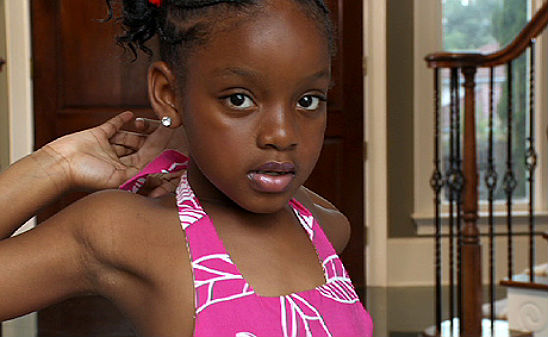 Pictured is Zion,8, who will be starring alongside her mother, singer Fantasia Barrino, in their new reality show Fantasia For Real. Here is a summary of the first episode, which premieres January 11th at 10:00 PM:
"As the season begins, Fantasia is in the studio recording her hot new track, "Move On Me." And with six people living off her dwindling income, she needs a hit… now! Back at her sprawling North Carolina mansion is the entire Barrino clan. And when Fantasia and her manager, Brian go on the road to test her new song, Fantasia hopes that her no-nonsense Aunt Bunny will keep the homefront in order. But when her under-employed, over-confident brother, Tiny gets a brilliant idea to convert the pool house into a recording studio, all heck breaks lose."
Will you be watching this latest family reality show?
[poll id="25″]