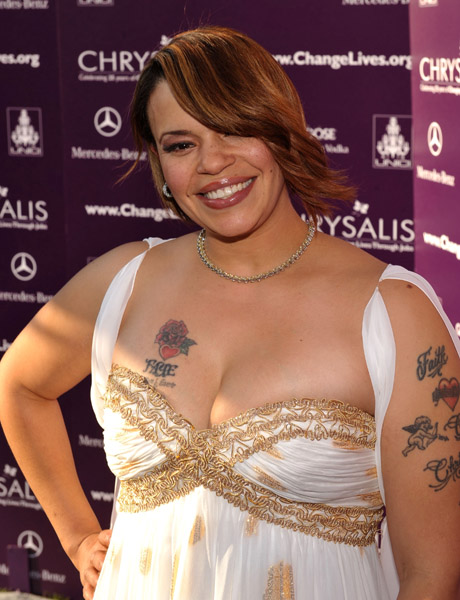 In the hot seat: Singer Faith Evans
BCK has this nagging feeling that singer Faith Evans may be pregnant with her fifth child. Let's check out the facts:
Facts/Opinions:
-When last we saw Faith Evans in February, she looked like this Click here
-It could be that Faith has gained a few pounds(nothing wrong with that)
– Faith has been missing from the limelight for some time now
-Lastly, Faith seems to have a certain "pregnancy" glow about her(see more pictures below from the 8th Annual Chrysalis Butterfly Ball at a private residence on June 6, 2009 in Los Angeles, California).
So readers, you know the drill! Is she or isn't she pregnant?