Nick Cannon and Brittany Bell are in full celebration mode as their son, Golden Cannon, rings in his fifth birthday. The little one enjoyed a Black Panther themed party given by his parents this past weekend.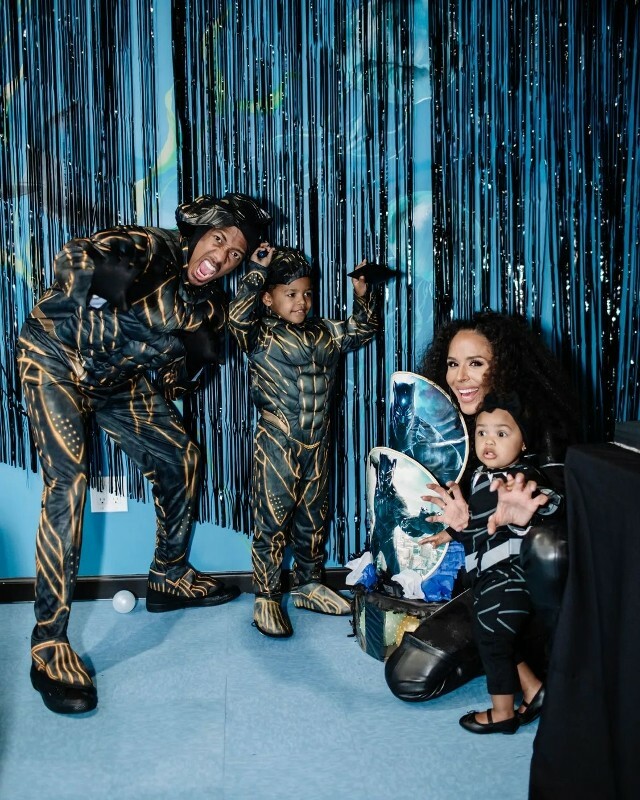 "Golden turned 5 in Wakanda today," Nick Cannon told his social media fans on Monday (Feb. 21).
Adding, "Mommy @missbbell threw the most amazing celebration for our young King! Thank you for your tireless effort, compassion, care, strength, intuitiveness and most importantly LOVE for our family. Every meticulous detail doesn't go unnoticed, you are amazing @missbbell and our 5 year old son feels it all and he is only going to continue to strive because Mommy loves so deeply and only wants him to be the best Super Hero we know he can be!! We love you King Golden!!!"
Prior to enjoying his Wakanda themed party, Golden got a surprise birthday shout-out from Kira Kosarin, who stars on the Nickelodeon series The Thundermans. Brittany was sure to capture her son's reaction upon receiving the birthday surprise.
"I have to share this reaction video," Brittany shared with her social media fans. "So Golden loves the @nickelodeon show @thundermanstv and @kirakosarin sent him this birthday message," Bell told her Instagram followers. "Thanks to some family members putting in the request," the celebrity mom said as a shoutout to family and friends who helped make her son's day a success.
"Look at his reaction when she says his name," Brittany continued in reference to Golden smiling after realizing Kira was talking to him. "He replays it over and over —And then he thinks she's going to come to the party," Brittany said. "So cute," the celebrity mom added. "Kira, you're welcome to sneak in. His pure joy is priceless."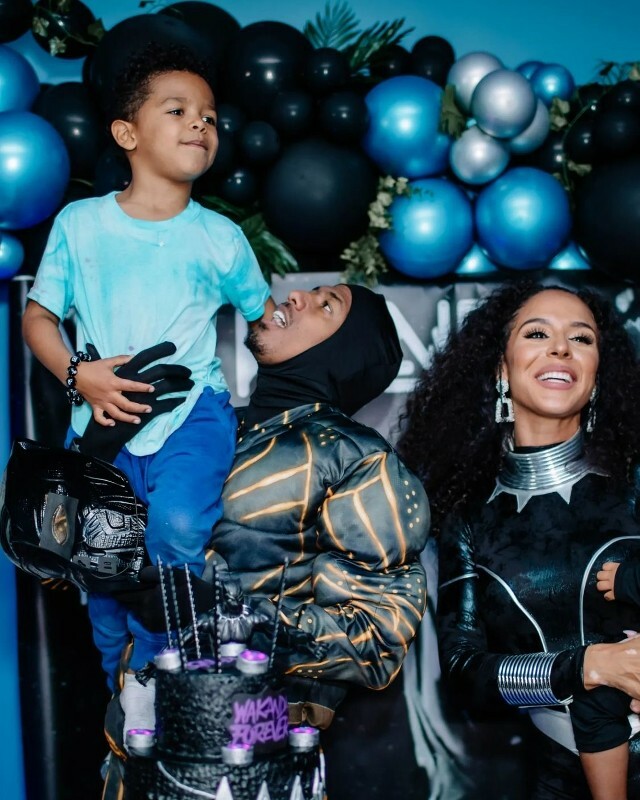 Golden is Nick Cannon and Brittany Bell's oldest child. The pair also have a daughter named Powerful Queen Cannon. In all, Nick Cannon has seven kids: Golden, Powerful, Monroe, Moroccan, Zion, Zillion, and Zen. The celebrity is expecting his eighth child to arrive later this year.
Photos: Amber Rain Photography