Ben Watkins, a former competitor on "MasterChef Junior," has died after a year-and-a-half battle with cancer. Watkins was diagnosed with angiomatoid fibrous histiocytoma shortly after his 13th birthday last September, according to a GoFundMe page called #Love4Ben Memorial Fund. He was 14 years old.
Ben Watkins saw unspeakable tragedy at an early age. His parents died in what investigators called a murder-suicide in Gary, Indiana. As he adjusted to his new reality, he found solace in continuing to pursue his dreams of becoming a chef.
"My mom taught me everything she knew," he told the press prior to appearing on MasterChef Junior at the age of 11-years-old. "Or I just picked it up by watching her."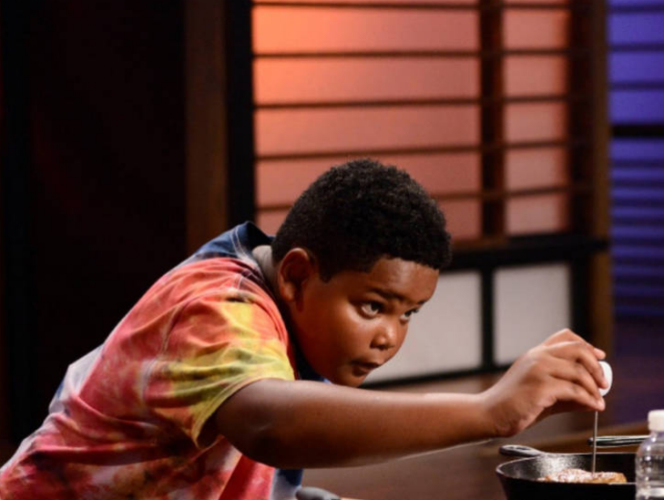 Before the death of his parents, Watkins helped out at their family restaurant, which was named after him — Big Ben's Bodacious Barbecue, Bakery & Deli.
Watkins appeared on the sixth season of MasterChef Junior, quickly becoming a fan favorite and making it all the way to the final 18 with his signature dish that consisted of fried chicken and mashed potatoes.
The tough Master Chef/MasterChef Junior host Gordon Ramsay was "heartbroken" over the loss of this truly talented young man. Ramsay wrote a touching tribute to the now 14-year-old Watkins on Instagram.
Ramsay posted, "We lost a Master of the @masterchefjunior kitchen today. Ben you were an incredibly talented home cook and even stronger young man. Your young life had so many tough turns but you always persevered. I adored our time cooking and laughing together on set. Heartbroken today losing my little mate, sending all my love to Ben Watkins' family with this terrible loss Gx."
Ramsay and his fellow contestants had been a support to Watkins in various stages of his treatment. Back in August, they posted an inspirational video to let him know that they were with him in this fight, encouraging people to donate to the young chef through a GoFundMe campaign, trending the hashtag, #love4Ben.
The Watkins family has thanked everyone for their "outpouring of love from every corner of the globe." The statement continued, "Ben suffered more than his share in his fourteen years on Earth. But we take solace in that his suffering is finally over and that, in the end, Ben knew he was loved by so many."
Although Watkins' earthly journey was way too short, his memory will remain. He has touched the hearts of many and will continue to be an inspiration for those who have faced adversity and followed their dreams in spite of.