Kel Mitchell joined his wife, Asia Lee, and daughter, Wisdom Mitchell, in hosting an All That screening in Chicago, Illinois, this past weekend. Good Burger, the film that put Kel and his All That partner Kenan Thompson on the map, also premiered at the event at the Chop Shop.
Wisdom smiled while hanging out in her father's arms on the red carpet. Asia also bore excitement on her face as she posed for a few pictures before heading into the venue for the screening.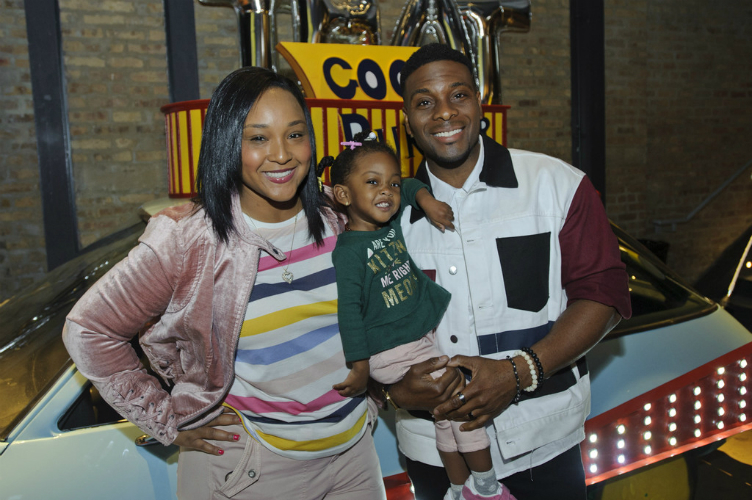 All That got the green light for a reboot on Nickelodeon a few months back. Kel and Kenan, who were part of the original cast during the early 90s, serve as executive producers of the reimagined series.
"We were all creative kids with these voices in our heads that needed to come out," Kenan shared during a recent interview. "So it's a beautiful thing for a new generation to have that opportunity to spread their quirky wings. I can't wait to see it."
The reboot of All That stars Ryan Alessi, Reece Caddell, Kate Godfrey, Gabrielle Nevaeh Green, Nathan Janak, Lex Lumpkin, and Chinguun Sergelen. The new cast recently spoke with BUILD about their upcoming series that many classify as Saturday Night Live for kids. Janak, in particular, shared his favorite scenes from the original All That series.
"In the old All That, my favorite sketch was probably 'Kenan Thompson Reacts To Stuff,'" the young star said. "I loved watching his facial expressions, and the name is funny by itself. The name [of the character] is a whole story by itself. [The sketch] shows that you don't need lines to make a scene funny. Your facial expressions are what builds the scene."
You can see all of the hilarious facial expressions that the cast of the All That reboot make when the show premieres on Nickelodeon on Saturday, June 15, 2019, at 8:30 PM!
Photo: Getty Images