Congratulations to producer The Dream and his wife, LaLonne Nash, who welcomed their fourth child together this past weekend. The newborn, named Elysees Nash, came eight weeks early via an emergency cesarean section that LaLonne described as a life or death situation.
"Thank you, family and friends, for your continued prayers, support and gestures of love for our family," LaLonne wrote online after giving birth to her and The Dream's baby girl. "This birth was by far the hardest," she continued. "May 6th, eight weeks before our scheduled delivery, I had a placental abruption and underwent an emergency c-section. (Not my first, I knew this time was critical). My husband wasn't able to come in, I was put to sleep and my sports bra and jewelry was on. This was life or death for Elysees and I (sic)."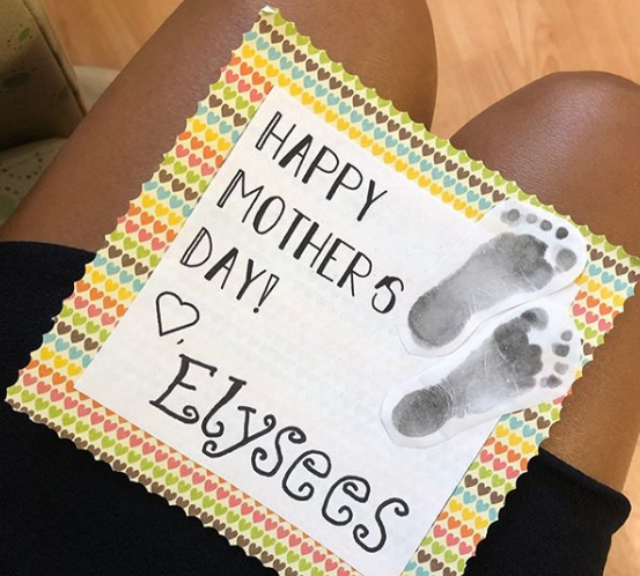 The complications were immense for LaLonne and baby Elysees. The Dream's wife and daughter, however, came through the experience like champions.
"I woke up in recovery, husband by my side," LaLonne shared with her Instagram fans. "He said our baby girl was doing well and that was all I needed to hear! I lost a lot of blood but everything going on with me was white noise. My only concern was Elysees."
LaLonne went through additional procedures to stabilize her health after giving birth to her daughter. "Following surgery, I received five blood transfusions and spent the rest of the week battling high blood pressure, pain, body aches, chills, and fever," the celebrity mom revealed. "Seeing the divine circumstances, that lined up and brought us to the hospital…it was apparent our baby girl was ready and supposed to make her grand entrance on this day, and that she did!"
Elysees joins her three older siblings at home. The Dream also has a daughter named Violet from his marriage to Christina Milian. Stay tuned for more celebrity family news!
Photo: LaLonne Nash/Instagram