What better way to mend and blend than in the Bahamas? Tiny and T.I. recently shared pictures from the family's vacation to the Caribbean.
The Harris family checked into Atlantis Paradise Island, an oceanside resort in the Bahamas, a few days ago. All members of the group took an immediate liking to the ocean with the ladies of the family taking a few pictures while in the water. "My crew," Tiny captioned underneath one picture of her and the girls posing while swimming. "Family first," the celebrity mom hashtagged.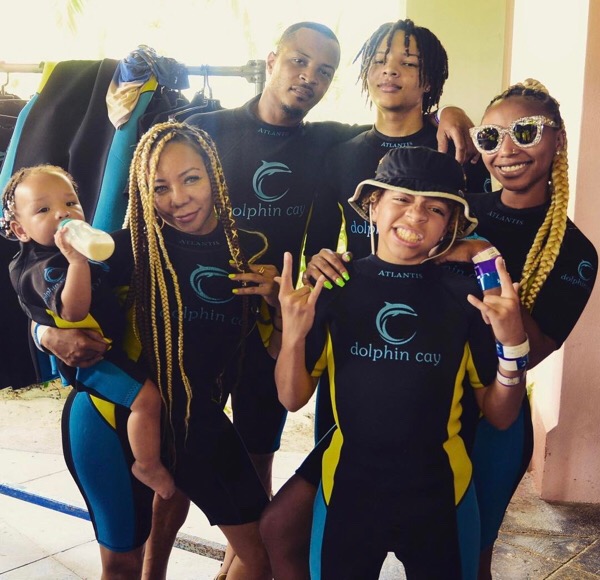 T.I. also shared pictures of the family relaxing. One candid was especially momentous as it was a shot of the men of the group taking a load off while indoors. "Harris Boys Kicked Back," T.I. captioned.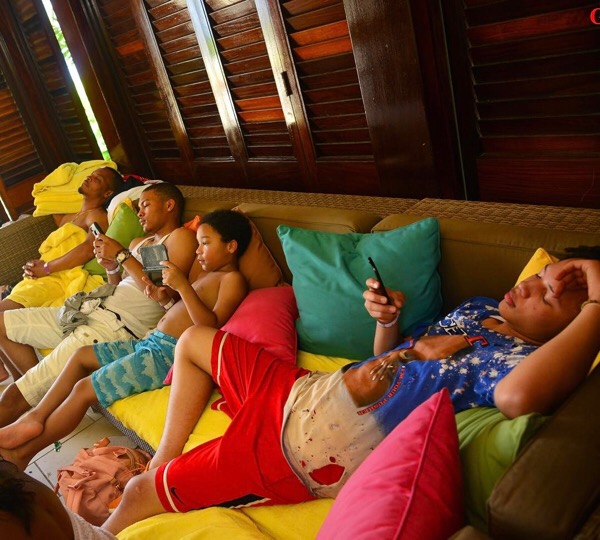 It is good to see T.I. and Tiny spending time with the kids and each other. News of the couple's separation shocked many fans earlier this year and some thought the family's reality series, T.I. & Tiny: The Family Hustle would not return for a sixth season. The show did air, however, with the theme of the family working through the rough spots.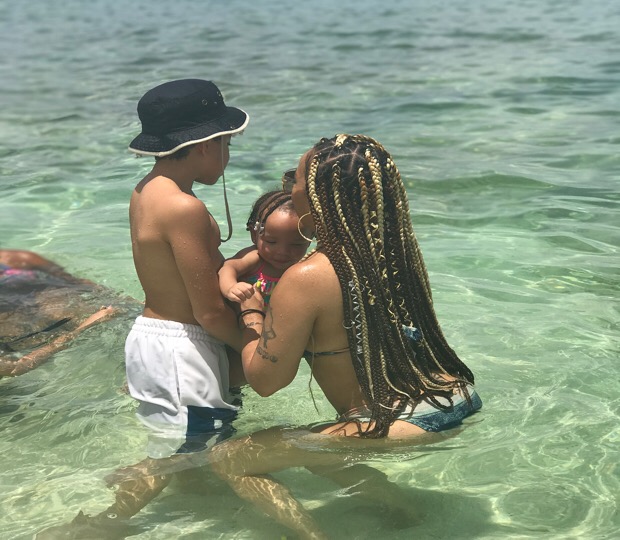 "No matter how hard things get [between me and Tiny], these kids will always be our top priority," T.I. revealed during a promo set for the new series. The rapper and his wife have definitely shown how much they value their relationship with the kids and each other by serving as excellent co-parents during the troubling times.
T.I. and Tiny parent seven children together. The couple's youngest child, Heiress, celebrated her first birthday earlier this year.