Laura Govan and her daughters, Izela and Hamiley Arenas, joined Leah Pump in celebrating her tenth annual LadyLike Foundation Mother/Daughter Tea on Saturday. The event was held at the Wilshire Country Club in West Los Angeles and was the epitome of elegance and fun.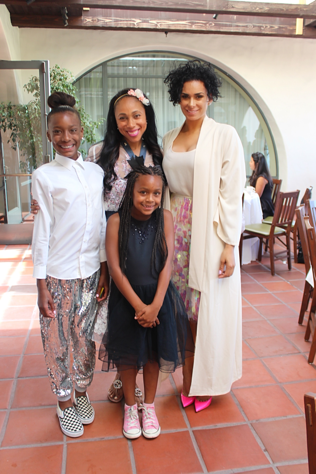 Laura and her girls joined in the various activities that included face painting. Izela and Hamiley also took a candid with Leah Pump who appeared overjoyed that her charity event was a success.
The LadyLike Foundation was birthed out of Leah Pump's service as director of the Youth and Young Adult Ministry at the McCoy Memorial Baptist Church in Los Angeles. LadyLike began as a class meant to teach young girls the essentials of virtue and overall well-roundedness.
Today, more than a decade later, the vision has expanded to an organization that has given away thousands in scholarship funds while expanding its borders beyond the United States and into Africa.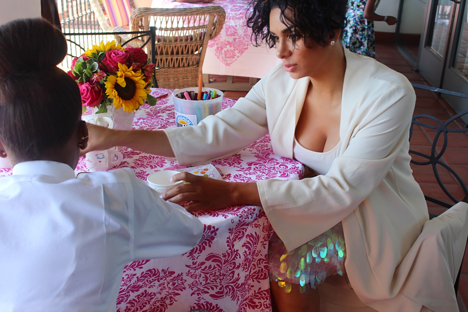 "The LadyLike Foundation is a faith-based non-profit organization whose purpose is to educate, empower and inspire young women living in underprivileged communities," the site explains. "Through cutting-edge resource programs, workshops, mentorships and life lessons, young ladies are challenged to reach their highest potential and become the successful, well-rounded 'Lady' they were created to be."
Learn more about the LadyLike Foundation here. Laura Govan is the proud mother of four kids.