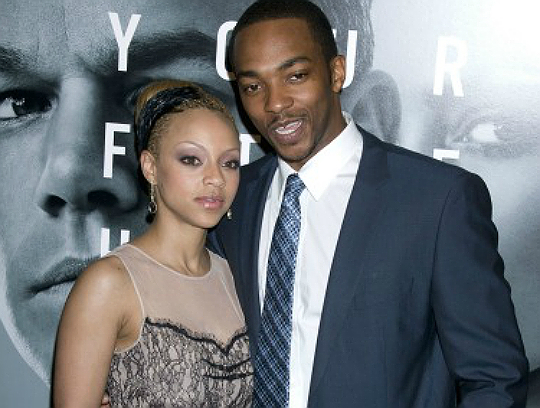 Congratulations to Anthony Mackie and wife Sheletta Chapital on the arrival of their third child. The Night Before star recently shared the splendid news during an interview with the Los Angeles Times.
"I recently had my third kid, and it just messed up everything that was my reality," joked the star. "It just changes your entire perspective on the world," he added. "Even traveling is an issue now –– I've got to buy five tickets!"
Mackie went on to tell the editorial that having another little one has helped him understand his parents' rearing methods. "I look at my parents — they had six kids –– I always wondered why we never took vacations further than Florida or the Gulf Coast. It's like, 'Oh,' because they couldn't afford eight plane tickets, so you just put all the kids in the Lincoln and drive to Florida."
Anthony and Sheletta wed last year after meeting one another nearly thirty years ago. Catch the actor in his new film, The Night Before, this Friday.