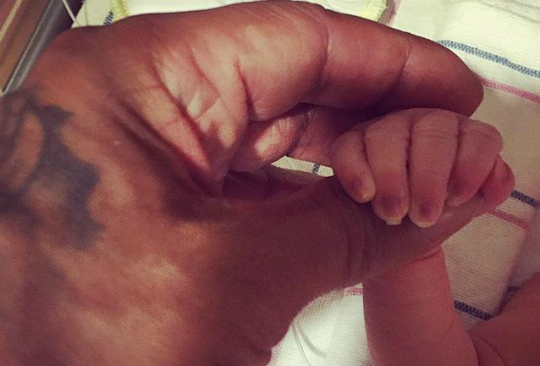 Baby Zino is here! Benzino and girlfriend Althea Heart welcomed their bundle of joy on Tuesday, November 10, 2015. Little Zino was born a healthy weight and had a firm grip on dad's finger.
"Kid gotta helluva grip," shared Benzino along with a pic. Althea also shared a photo of herself during the labor and delivery process. The celebrity mom looked fabulous while resting in her bed.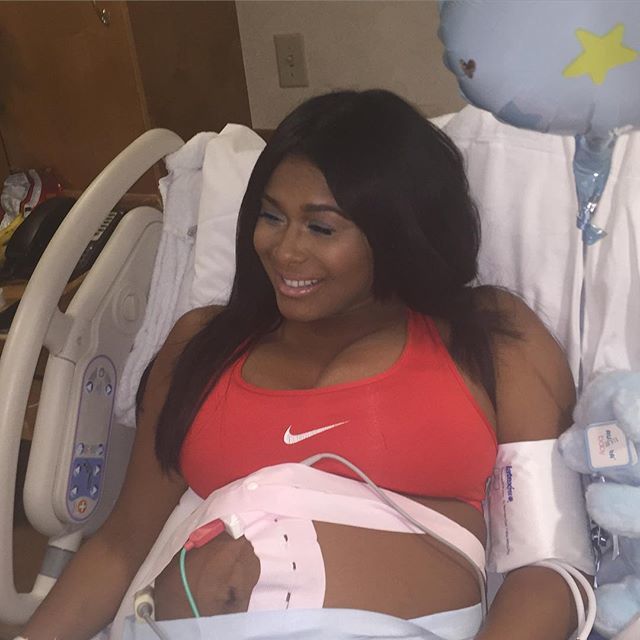 It was just a few weeks ago that Benzino and Althea were preparing for the arrival of their son. The couple were the recipients of a star studded baby shower that they invited the entire city of Los Angeles to attend.
"Shout out to our fans in LA- Come join us in celebrating Baby Zino," shared Althea on Instagram. "David Tutera's Celebrations is hosting an amazing baby shower for us this Friday October 9th in LA and we want you to be there." To further show her sincerity, Althea gave fans contact information so they could RSVP for the event.
Little Zino is Althea and Benzino's first child together. The couple have not determined an official name for their son but fans should stay tuned for updates. Benzino has four kids in all.