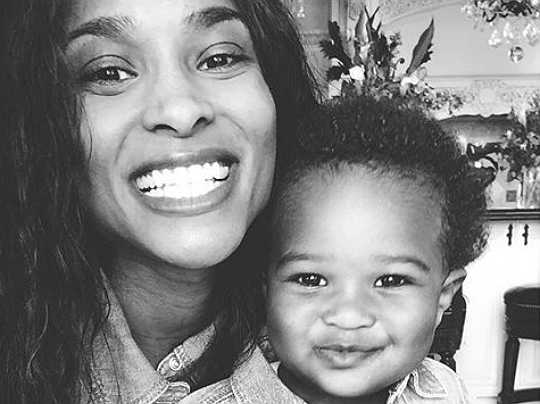 Ciara is addicted to taking mommy selfies! Just before heading to bed last night, the celeb mom grabbed her camera and took a few pictures with her son, Future.
Both Ciara and Future were wearing denim while smiling at the camera. The 'I Bet' singer let her pearly whites shine through in the picture while her son did more smiling with his eyes. "I had a great day," said the star before signing off.
Ciara gushed about little Future during her showing at the Essence Street Style Awards a few weeks ago. "He is awesome! He is 15 months going on 3 years old," shared the star with media. "He's like a parrot now, he's in the parrot stage so he [copies] everything you say — which you have to be careful with," added the celebrity.
Although Future has his mom on her toes when it comes to conversation, the recording artist loves every bit of parenthood. "The other day we were saying, 'Thank you, Jesus' and I would say, 'Say, thank you!' and he would say, 'Tank you!' I'd say, 'Je-sus' and he'd say, 'Yee-yus.' It is so sweet!"
Future is Ciara's only child with ex-boyfriend Nayvadius Cash. He celebrated his first birthday in May.