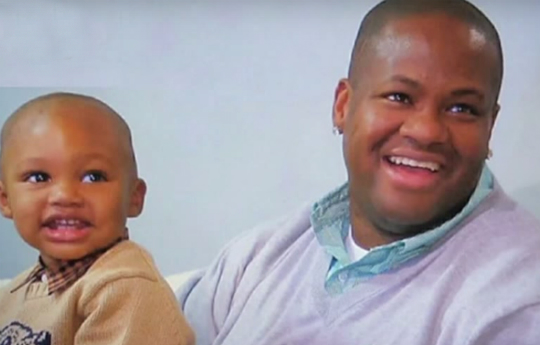 Tamar Braxton has got baby fever … well, sort of. The 'Real' co-host sat down to talk with Wendy Williams earlier this week, and revealed that she may be open to having another son or daughter.
"At first I was like 'Girl No!' But now I feel like [my son] needs a playmate or something because I grew up with a big family. But when I ask him, 'Logan, don't you want a little brother or sister?' and he'll say 'No, no, no!'"
Braxton went on to talk about her son, and told audience members that little Logan is a "preschool dropout. When we travel I like to take him with me. He just missed so many days of school I just said, 'Child, just come on with me.'"
Although he doesn't receive institutionalized education, Logan still manages to learn important concepts. "He doesn't like kid stuff," shared Tamar with Wendy. "He doesn't want to watch cartoons. He just got into Barney and he only wants to watch it just to sing."
Logan is Tamar and husband Vincent Herbert's only child together. Watch 'The Real' co-hosts full interview with Wendy Williams below!