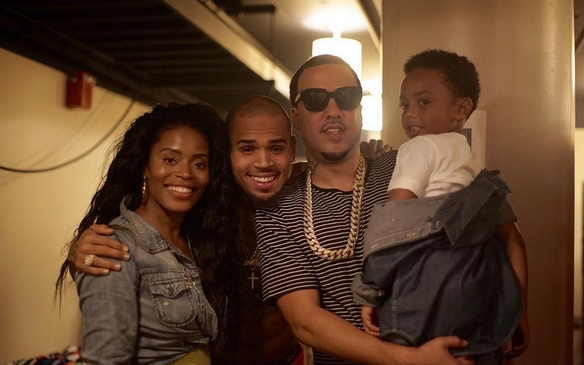 French Montana, real name Karim Kharbouch, brought his son, Kruz Kharbouch, along with him on his recent tour. The rapper and his little one rocked the stage alongside singer Chris Brown as Kruz's mom, Nadeen Kharbouch, looked on with pride.
"One heck of a night with French and Chris," shared Nadeen with Instagram fans. The celebrity mom also uploaded a picture of her with her son and ex-husband backstage.
French and Kruz were showstoppers as they got the crowd excited about the evening. Montana saved his son's performance for the finale as he told social media fans, "[I] brought my CEO out last night to close the tour with me." The rapper also wrote, "A star is born."
Although they are no longer a couple, French and Nadeen work together to give their son a wonderful childhood experience. "It happens to the best," shared Montana after his divorce was announced in 2012. "As long as I take care of my family, make sure my son is good, I feel like that's a weight off my shoulder, you know, I could sleep good."
Kruz is French and Nadeen's only child. See more pictures from the youngster's showing below!
https://instagram.com/p/751iQgScFd/
Photos: Instagram