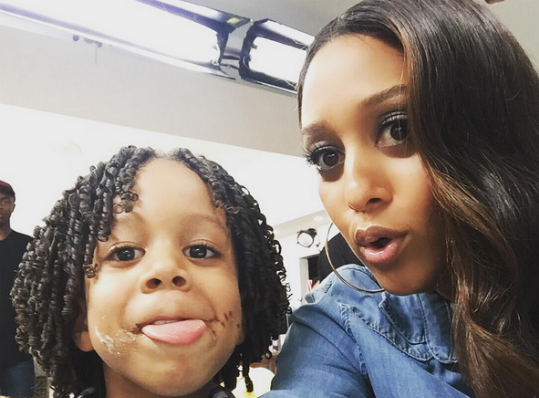 Having trouble convincing your kids to make healthy choices in the food department? Take notes from Tia Mowry-Hardrict. The celebrity mom tells the Cooking Channel that she has a trick that has her son enjoying nutritional snacks.
"When Cree sees that Mommy's eating it, he'll be more inclined to try it," says the star. "I'll try it first in front of him. If he's still not into it, I'll try something fun like saying, 'Cree, you ready to take a big dinosaur bite?' That usually does it."
Mrs. Hardrict also has a remedy for hungry kids on the go. "I always pack snacks: fresh fruit, organic graham crackers, organic goldfish, etc."
Cree is Tia and husband Cory Hardrict's only child. He often accompanies the actress on the set of her cooking show, and makes a number of red carpet appearances throughout the year.
Although Cree is a beloved celebrity kid who many believe should become a child star like his mom, Tia is not interested in thrusting her son into the industry. "People have suggested that he model but I want him to be a kid," said the actress during one interview. "I studied psychology in college so I know that the first five years of a kid's life are so important. When Cree gets older and if he shows interest in taking pictures, then we'll entertain it."
See more pictures of the 4-year-old below!