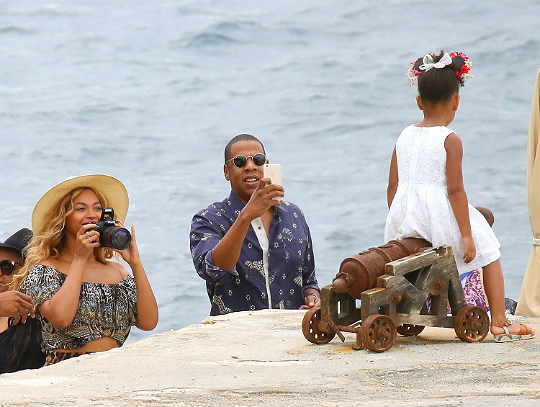 Summer may be almost over but the Carters are still celebrating. Beyonce, Jay-Z and Blue were photographed while vacationing with friends on Sainte Marguerite island in Cannes on September 16, 2015. The Carters are joined on their trip by Kelly Rowland, her husband Tim Witherspoon and their son Titan.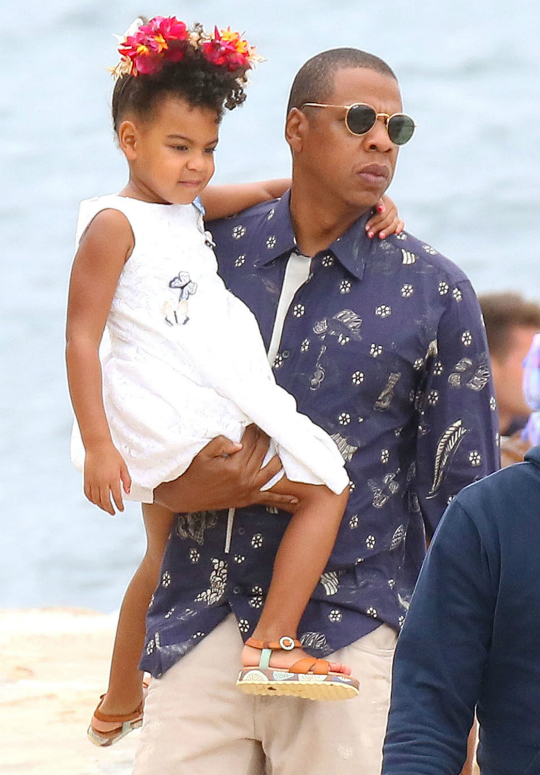 Beyonce is a firm believer in parents having a bit of "me time" away from the kids. In fact, she encourages mothers to strive to keep their identity after giving birth. "Just because you become a mother, doesn't mean you lose who you are," said the star during the debut of her latest album. "You can have your child, and you can still have fun, and still be sexy and still have dreams for yourself."
Blue is Beyonce and Jay-Z's only child together. Titan is Kelly Rowland and husband Tim Witherspoon's son.
Photos: Fameflynet