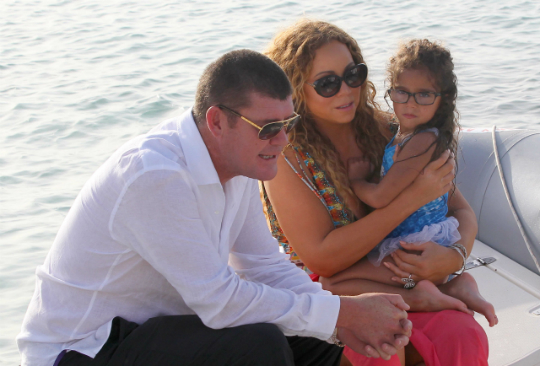 Monroe and Moroccan will not be welcoming a little brother or sister within the next few months. Contrary to recent reports, Mariah Carey is not pregnant.
According to E! News,
"An Aussie tabloid claims that the singer and her billionaire boyfriend James Packer are expecting their first child together. But listen up, lambs: Mariah's rep tells E! News this pregnancy report is completely false!"
Although Mariah has been dating James for a few months, she and the businessman have been taking things slow.
Carey became pregnant with Monroe and Moroccan in 2010 after suffering a miscarriage. "The main thing I did that was tough, was to go on progesterone like every month," said the star of her efforts to have children with then-husband Nick Cannon. "Then when I was pregnant, I had to stay with the progesterone for 10 weeks," added Carey. "It minimizes the chance of miscarriage by 50 percent."
Monroe and Moroccan were born on April 30, 2011. They celebrated their fourth birthdays this year.