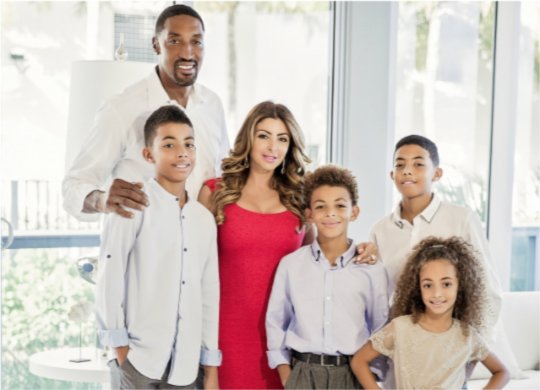 Motherly instincts are second nature for Larsa Pippen. The  wife of former NBA player Scottie Pippen tells TBoy Aficionado that her parenting skills began to kick in the moment she looked her first newborn in the eyes.
"The motherhood instinct kicked in, I knew it was my child," says Larsa. "The connection is unexplainable," adds the star. Although she was able to have a special bond with her child, it wasn't until Larsa looked at the family's first group photo that she realized how blessed she and Scottie were to be parents.
In lavishing in her good fortune, Larsa is teaching her daughter, Sophia, to be a strong individual. "I encourage her to pursue her dreams and stay true to herself," shares Mrs. Pippen. "She has three older brothers who are very protective of her. As her mother, best friend, and mentor the best thing I can do is lead by example."
Scottie and Larsa Pippen have four kids together. Read more of the celebrity mom's interview here.