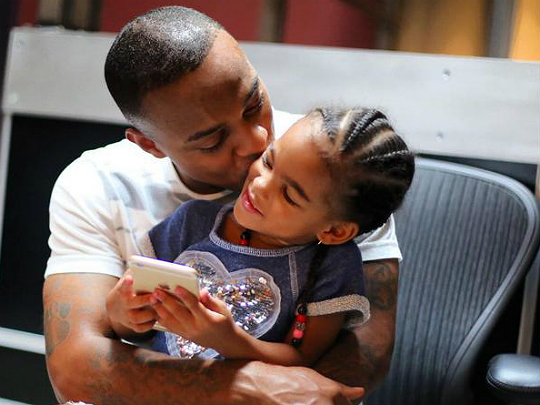 Shai Moss stopped by the set of CSI on Monday to give her father, Shad Moss, support. The little one received kisses from her superstar dad and did a bit of negotiating with him.
"What do you mean 4 more American Girl Dolls. So… Daddy is working to keep buying you American Girl Dolls? I'll settle for this, before you know it you'll be asking for a beamer," shared Shad along with a picture of him with his daughter. Shai was doing the talking while he was listening with an intrigued look.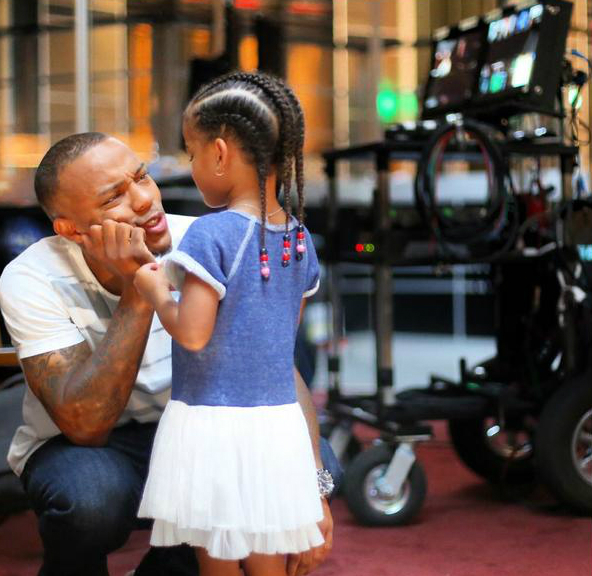 The rapper-turned-actor also discussed the joys of fatherhood with his Instagram fans. "Every take every breath before i speak into that camera i think of her. These kids man, thats who i do it for. I can never not have it. How could i look in my baby face and not feel 1000 to myself. That will never happen. I proceed to go hard, not sleep, continuing to push until i cant push hard enough. Note i never said when i cant stop pushing. love you shai shai."
Shai is Shad's only child with model Joie Chavis. See more pictures of the little one below!
https://instagram.com/p/5c-c1BFO4J/
https://instagram.com/p/4kRmEJFO7e/
https://instagram.com/p/3WtWIMFOwc/