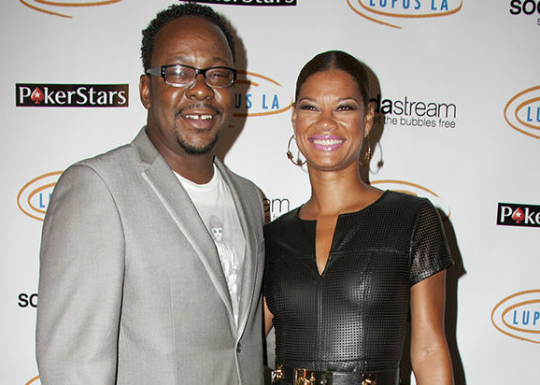 Bobby Brown and wife Alicia Etheredge have reportedly determined a name for their newborn daughter. According to documents obtained by TMZ, the couple have decided to call their little one Bodhi Jameson Rein Brown.
The first name has origins in Buddhism. Bodhi is a term used to discuss enlightenment or awakening in the religion. The concept of enlightenment in Buddhism has much to do with peace as those who have obtained full knowledge are more at rest with their lot in life.
Such concept of being at peace reigns true for Bobby Brown and the family. The New Edition singer has been enduring difficult times as his daughter, Bobbi Kristina, remains in an induced coma at a hospice center in Georgia. "Rough times are rough times," said Bobby during the Soul Food Festival earlier this year. "Hard times are hard times. I don't know what the h*** I'm going through right now, but I'm giving it to God."
Bodhi is Bobby and Alicia Brown's second child together. The couple also have a son named Cassius. Bobby Brown has five kids in all.