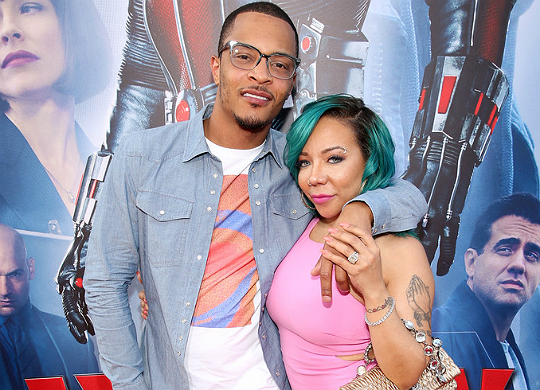 T.I. and Tameka "Tiny" Harris stopped by the Los Angeles world premiere of Ant-Man a few days ago. The 'Family Hustle' stars did not have the kids in tow, but instead took the event to be sort of a date night between the two of them.
T.I. stars in the action-packed film as Dave, who is one of four members of Scott Lang's posse. All of the men met in prison and are trying to improve their quality of life by staying away from crime. Scott and his crew, however, are pulled back into the life of villainy when Dr. Hank Pym and his daughter solicit their help in stopping the evil Darren Cross in his tracks.
Ant-Man is a great film for children and adults as its action-packed scenes, coupled with a few funny moments, makes it a movie that is truly memorable. Watch a clip of the motion picture below. See the film in its entirety in theaters this weekend.
https://youtu.be/3lrG0SOLIlg?list=PLK5HARgNfgj8P7WV6xvuVcZInRnqIy9Zd