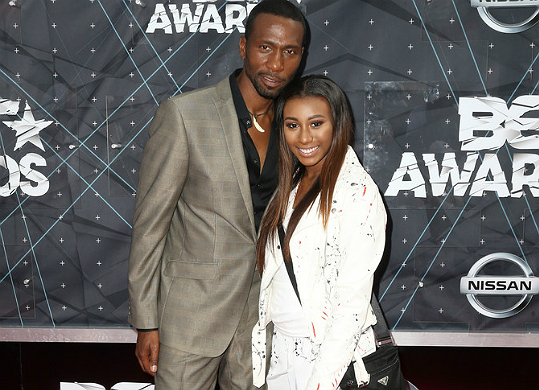 Noelle Robinson is definitely not the little girl that we remember. The teen accompanied her father Leon Robinson on the red carpet at the 2015 BET Awards in Los Angeles, California, and struck a number of poses  for the photographers. "My baby @noellerobinson & her dad @wwwjustleon on the red carpet #BETweekend," shared proud mom Cynthia Bailey. The Reality TV star also posted a picture of Noelle and Leon on the red carpet.
It was just a few weeks ago that Noelle commemorated her sixteenth birthday. The teen had a party to remember with family and friends by her side as she celebrated. Both of Noelle's parents doted on their daughter on her special day. "Love at first sight," said Cynthia of her and Noelle's relationship. "You only turn 16 once," added the star.
Cynthia and Leon certainly made sure that Noelle's once in a lifetime celebration was special as they had Diggy Simmons and Trevor Jackson to perform during the festivities. Noelle also made every effort to make her night memorable by wearing a beautiful gown with gold crown.
Noelle is Cynthia Bailey and Leon Robinson's only child together. This year's BET Awards show was held at the Microsoft Theater.
Photo: Getty Images