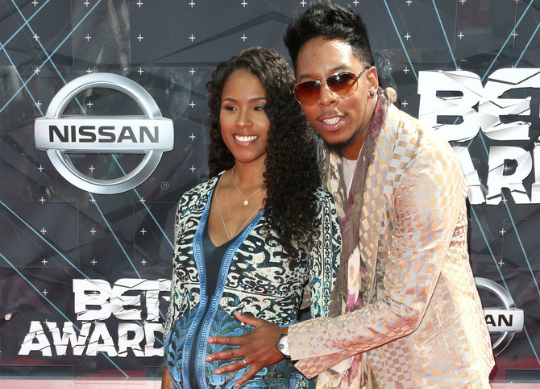 Gospel singer Deitrick Haddon and his pregnant wife Dominique L. Haddon were in attendance at the 2015 BET Awards at the Microsoft Theater on June 28, 2015 in Los Angeles, California. Haddon was nominated for an award in the category of Best Gospel Artist.
The Haddons are expecting a son to arrive this summer. The reality stars shared the great news of their expectancy with fans earlier in April.
"Well, the Lord heard my prayers for a son to bless my hubby with and HE yet listened and gave us the desire of our hearts," shared Dominique with Instagram fans two months ago. She added, "I'm glad he's growing normally and very active! Thankful for this new experience of being a mother of a son! Excited my girls will have a little brother to grow up with."
Deitrick and Dominique are already the proud parents of daughters Destin and Monroe. See more pictures of the duo below!