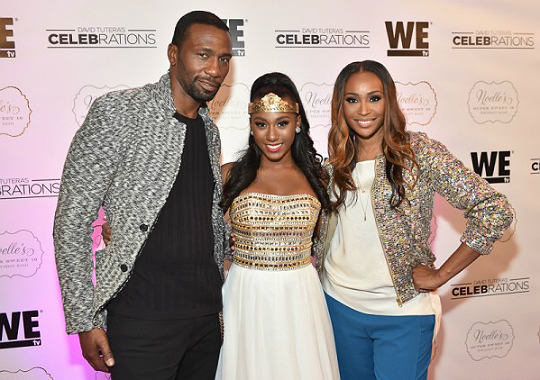 Star studded party? Check. Fabulous outfit? Check. Friends and family to help you celebrate? Double check. Noelle Robinson had it all as she rang in her sixteenth birthday this past weekend.
The teen was surrounded by family members and friends who came out to support Noelle and wish her well as she progresses towards adulthood. Cynthia Bailey, Noelle's mom, was certainly one to gush over the occasion by telling Instagram fans that her and her daughter's relationship was "love at first sight." She also shared a number of pictures and told subscribers, "You only turn 16 once."
Noelle certainly made the most of her milestone, as she posed with a number of guests and wore a gold and white gown fit for a queen. The outfit was topped off by a gold crown that further enhanced Noelle's dress.
Diggy Simmons and Trevor Jackson were two of many stars to perform at Miss Robinson's party. See more pictures from the event below. Noelle is Cynthia Bailey and actor Leon Robinson's only child together.
Photos: Talking With Tami/Instagram