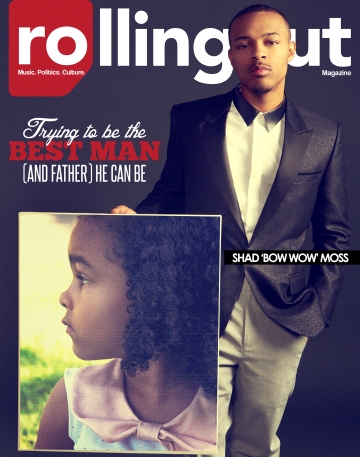 Although he has been in the industry for more than 20 years, Shad Moss aka Bow Wow tells Rolling Out that it wasn't until after his daughter was born that he realized the importance of stability. "They say you're supposed to get it out and live your life. At this point in my life, all of that is boring," shares Moss. The rapper-turned-actor is engaged to Erica Mena in hopes of marrying in the near future.
"It just felt right for me and Erica to take that step," says the star. "Also, I wanted to focus on being the best father that I could be, because my father definitely wasn't a good father. I want to have time for [my daughter] whenever she needs me. So all of this works together to allow me to have some stability in my life so I can focus on what I need to do."
While prioritizing is challenging, Shad has his daughter to help. "Looking at my little girl, I really have tunnel vision. How could I ever let her down? She's my best friend, and I've been waiting for her to finally get to this age [4 years old]. Now, she can come to work with me and just be chilling. I love it."
Shai is Bow Wow's only child with ex-girlfriend Joie Chavis. She celebrated her fourth birthday earlier this year.