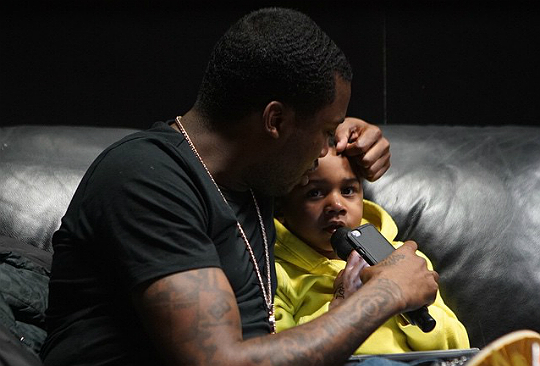 Fatherhood is a learning experience for Meek Mill who compares parenting to a job where one learns as he goes along.
"The fact that no one can teach you how to be a father means you are always learning on the job," shares the rapper with Time. "I love my son with all my heart, and I would do anything for him. It's a crazy feeling knowing that I will help him become a great man."
Although his career often keeps him away from home, Meek seizes every opportunity during his off days to spend with his sons. "After spending time away from him, one of my favorite things to do is get on my four wheeler with my little man in tow," shares the star of quality time spent with his oldest son. "Picture us riding around my neighborhood waving at all my neighbors. My son is fearless on his bike," adds the rapper.
Meek's father was murdered when he was young. The artist now uses the tragedy as his motivation to be an involved parent. "As much as I appreciated everything my mother did for me, she couldn't fill the space that a father should hold in a child's life," says Mill. "Growing up without a father made me realize just how special time is with my son and how much of an impact I can have on his life."
Meek Mill is the proud father of two sons named Murad and Rihmeek. Read the rapper's Father's Day letter to Time in its totality here.