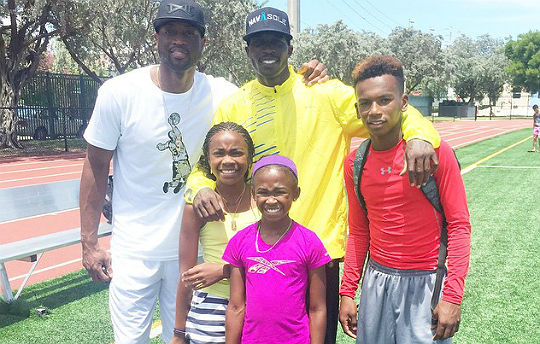 Chad Johnson is a new dad! The former NFL star's daughter was born on Tuesday at 8:34 a.m., to two parents who were ecstatic to see her for the first time.
"New Infantry arrived at 8:34: Kennedi Chanel Johnson, 7 pounds 6 ounces to the sound of Frankie Beverly & Maze," tweeted the celebrity shortly after his daughter's birth. Chad further explained by telling fans that he "literally had Frank Beverly & Maze blasting during delivery which seems to be a first for all parties involved."
Johnson announced his and girlfriend Crystal Bates' expectancy a few months ago. Crystal shared a sonogram of her little one along with a caption that talked about her daughter's activity. "I watched her play around, hide her lil but the highlight of my day was watching her trying to find her mouth to suck her thumb, She didn't give up until she finally found it. … My perfect lil angel," wrote the mom-to-be. Chad also shared the sonogram with fans and wrote, "I literally crushed my #WCW so much I created a new."
Kennedi is Chad and Crystal's first child together. Johnson has five kids in all.