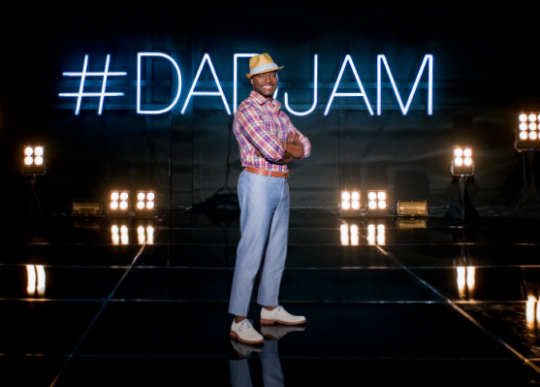 Get down with your dad self! Taye Diggs recently did a promo video for Dockers' cargo pants in honor of Father's Day that is simply hilarious.
Taye began by telling viewers that fatherhood is about changing diapers and saving for college. The celeb dad danced throughout the video with other fathers in the footage. Taye even did a bit of the Carlton dance at one point while telling father's everywhere to "get down with your dad self."
Diggs certainly knows a thing or two about parenthood as he is the proud father of a 5-year-old son named Walker. "For me, the greatest thing about being a dad is a tie between when I haven't seen my son in awhile and he runs to me and says, 'Daddy' and when he's asleep and I'm carrying him to the bed," says the star.
Taye also comments on the wonders of cargo pants. "I love dressing, but when you're a pops you gotta get dressed quick, and you have to be comfortable, and you gotta be ready to have stuff spilled on," shares the actor.
"Every dad should own … cargo pants because they have a lot of pockets," Diggs adds. "Pacifiers and bottles and diapers and wet wipes and crackers and little toy dinosaurs and candy for treats for any child that has behaved or when you're trying to bribe them. Yeah, cargo pants."
Walker is Taye Diggs and ex-wife Idina Menzel's only child. Check out the actor in the Dockers promo video below!
https://youtu.be/W6ul7ZEFAa4