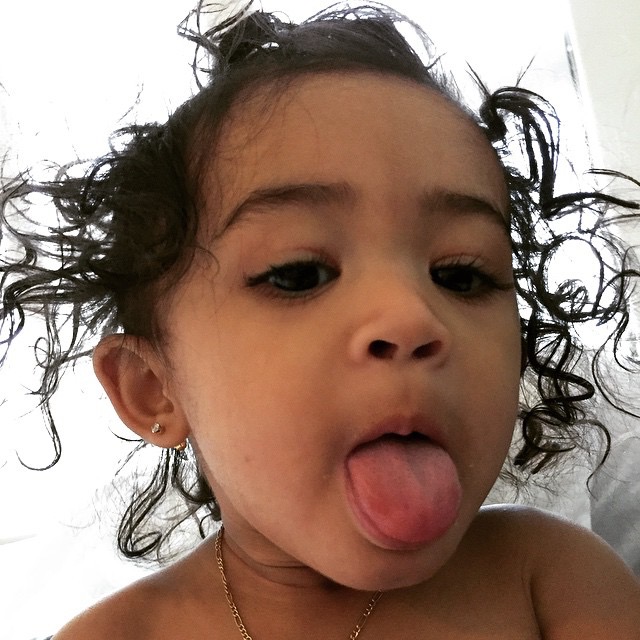 Happy Birthday Royalty! The daughter of Chris Brown and Nia Guzman celebrated her first birthday earlier this week with presents and well wishes from dad.
"HAPPY BIRTHDAY TO MY LIL LADY ROYALTY!!!! I Love u," shared Chris along with a picture of his little one. Royalty was captured while sticking her tongue out at the camera. The 1-year-old also received well wishes from her other father figure, Brazil Riesling, who shared pictures of Royalty with Instagram fans as well.
It was just a few days ago that various media sources got wind of Chris and Nia's battle over child support. According to TMZ, Guzman asked Brown for $15,000 per month in support, which is more than a fifty percent increase of what he currently pays.
Nevertheless, Chris has remained cordial with Nia in the public sphere and continues to shower his baby girl, Royalty, with love. He even told Instagram fans that he was "missing my boo boo" on Tuesday.
Royalty is Chris Brown's first child. She was born on May 27, 2014.