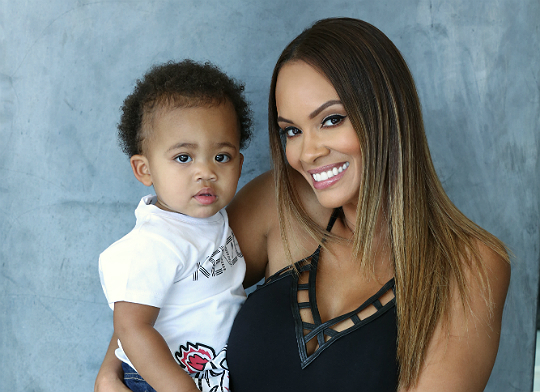 Evelyn Lozada makes her triumphant return to reality television with her new docu-series 'Livin' Lozada' that is scheduled to premiere on Oprah's OWN network in coming weeks. Fans will get to see Evelyn at work and home as she balances her career with family obligations.
Lozada is beginning a new life with fiance Carl Crawford, and enjoying her 1-year-old son Carl Leo. The businesswoman is still getting over her very public breakup with ex-husband Chad Johnson but is slowly but surely managing to put the past behind her with the help of family and friends.
Speaking of family, Shaniece, Evelyn's 21-year-old daughter, is also featured on the show as one who pursues modeling with all of her might. The young adult has great ambitions to one day take her career in fashion to the next level by designing her own swimsuit line. Of course, she seeks counsel from her mom when it comes to business.
'Livin' Lozada' premieres Saturday, July 11, 2015. Evelyn is the proud mother of two children.
Photos: OWN Network