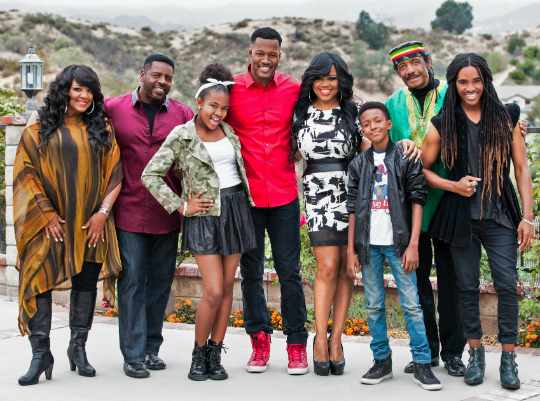 If you couldn't get enough of the Alexanders during season one of 'Flex & Shanice,' then you are in for a real treat. The celebrity family is returning to OWN for season two of their reality series this summer.
We got an up-close and personal look at the Alexanders last season when Flex and Shanice revealed that they were struggling financially. Flex told fans that little was worse than being a "broke" celebrity because of the pressure that Hollywood places on entertainers to uphold a glamorous image.
In an effort to make ends meets, Flex and Shanice have a few family members move into their rented home in Studio City. Shanice is also planning to relaunch her career, which was prominent back in the 1990s. As parents of a son, Elijah, and daughter, Imani, in their teen years, though, the pressure to be successful while juggling family life is more intense than the Hollywood couple imagined.
Season two of 'Flex & Shanice' premieres on July 11, 2015. Watch a clip from last season below!