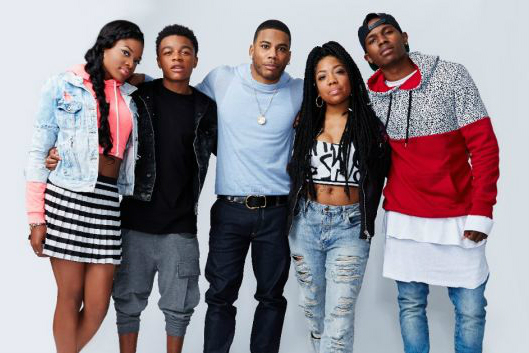 BET viewers everywhere are gearing up for season one of 'Nellyville.' The new reality show features rapper Nelly and his family of lively teenagers who challenge him while finding their own path in life.
Although many reality shows have rose to prominence within the past few years, few have showcased single fatherhood. "I feel like at this point what we don't see is single fathers that are doing what they're supposed to do," said Nelly during an interview in which he was asked about his motivation behind doing the show. "I wanted to be the first one to get a chance to say, 'Yo. It is fathers out here that… We handling our business.' I think we get a bad wrap on that so hopefully we can change things around."
The artist will certainly give viewers a different side of himself as the series will feature Nelly in full daddy mode. From stern moments to heart-to-hearts, BET fans will get a taste of  what it's like to live in 'Nellyville.' Catch the first episode tonight at 9:30 p.m.