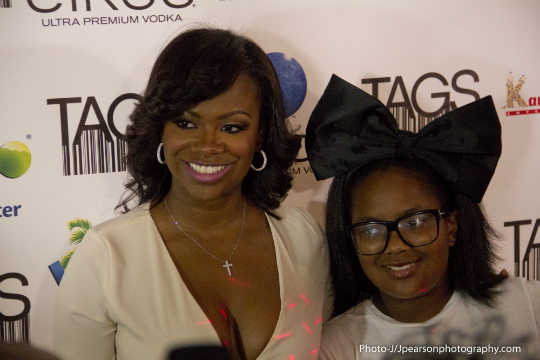 Reality star Kandi Burruss had the support of her daughter Riley and friends at the opening at her second TAGS boutique store in Atlanta, GA on Friday, September 7, 2012. Toya Wright and Cynthia Bailey were among  famous friends to join Kandi in celebrating her newest accomplishment.
Kandi let her daughter's personality shine through in her outer wear. Riley wore a black bow and pink skirt that gave insight into her fashion sense. She also showed her love for Nicki Minaj by wearing a shirt with the singer's face front and center and a wristband that said 'Nicki Minaj.'   The 10-year-old recently celebrated a birthday party that was also Nicki-Minaj-inspired.
Check out more photos below!
Photos: www.jpearsonphotography.com