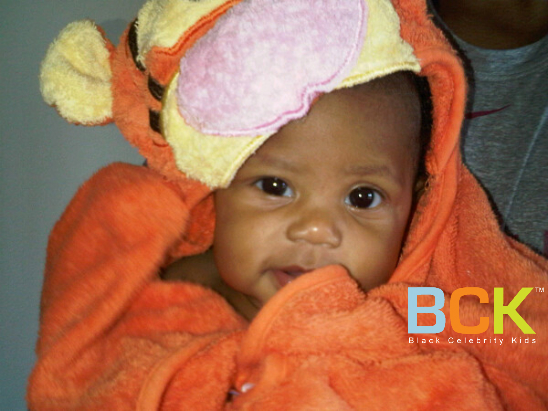 Hint: She is the daughter of a NFL player, who recently married a reality television star.
It's Jurzie, the daughter of NFL player Antonio Cromartie and reality star Terricka Cason. The couple married this past July and welcomed their daughter in April 2010.
Click here to see pictures from the wedding.