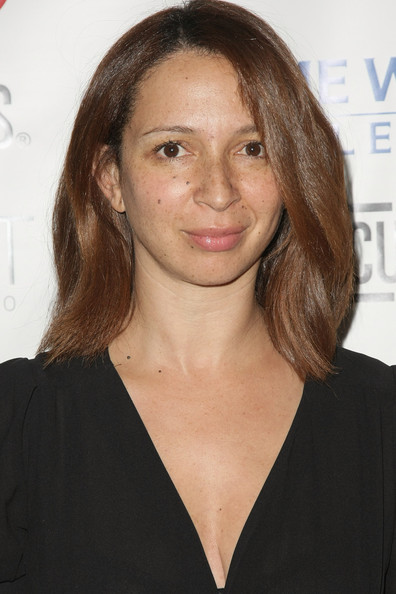 Actress/Comedienne Maya Rudolph is pregnant. The SNL star announced on ET Canada, that she is pregnant with her second child.
"I wasn't planning on sharing it, but yes I am pregnant!"
Maya is starring in upcoming film, Away We Go, and considers it "really weird timing" that she is expecting and so is the character that she plays in the film!
Maya and her beau, Director Paul Thomas Anderson, are already parents to daughter Pearl,3. Maya admits that her current pregnancy is "totally different" from her first.
"The first time you are like wide-eyed: 'What are we doing? Who's coming? How do we take care of them?' But this time, I'm like, 'I have to sit down, I'm pregnant.'," she says.
"When you have a three-and-a-half-year-old, you don't have time to rest and nap and do all the those sweet pampering type things you did for yourself the first time. You are like, 'I got to get to bed!'"