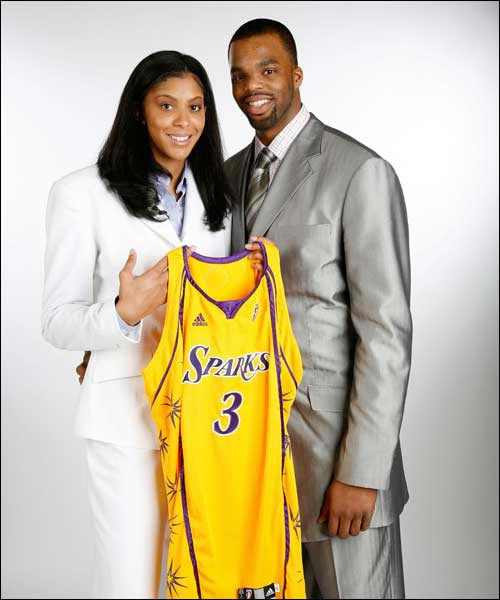 Candace Parker, WNBA's most valuable player last season, is pregnant. The LA Sparks star plans to keep working out leading up to the 2009 season, which opens June 6.
Parker says,
"Shelden and I are very excited to be expanding our family," said Parker, 22. "We feel blessed and look forward to becoming parents."
Parker was the first woman in the WNBA to win both Rookie of the Year and Most Valuable Player and she captured her first Olympic Gold Medal at the Summer Games in Beijing.WNBA Parker and her husband, Shelden Williams of the Sacramento Kings, married last year November.
Source: WNBA; Getty Images