Tinker Bell is one of the most iconic Disney characters. Millions of little girls pretended to be the tiny fairy dressed in green, spreading their pixie dust everywhere. However, it wasn't until the remake, Peter Pan & Wendy, that some of those little girls saw themselves onscreen as they could relate to Yara Shahidi's version of Tinker Bell more so than the traditional one. For that reason, Shahidi said in an exclusive interview with People Magazine that portraying Tinker Bell was "something really powerful".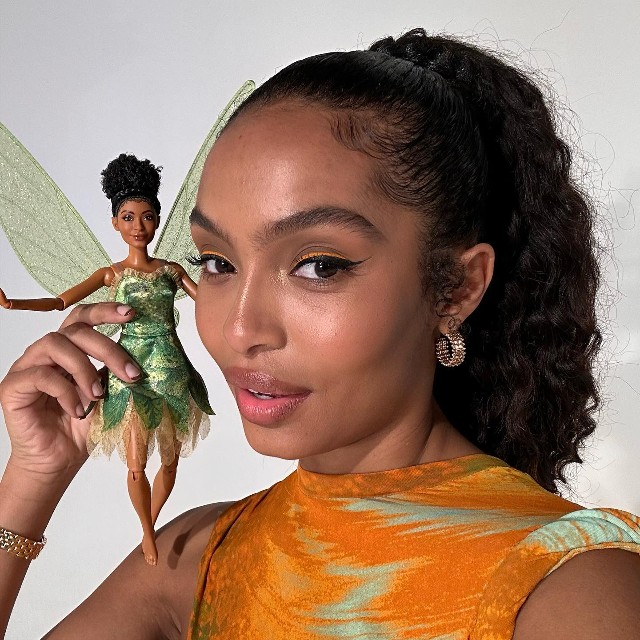 Before signing on to portray Tinker Bell, Shahidi told People in her interview that she sat down with writer-director David Lowery (The Green Knight) to ask him one important question.
"What do we want to accomplish with this remake of something that's been done and is so beloved?"
She wasn't looking to be a part of a project where there were simply looking to make an "ethnicity swap". Shahidi was truly pleased when Lowery let her know that neither were they.
Shahidi told People that "The entire Disney team was committed to doing more than just swapping out ethnicities. It's about telling a story that feels reflective of the times that we're in."
As an actress, to make the character believable and relatable, the actor has to have their own special take on the character that they are portraying to make it their own. Shaidi's take on Tinker Bell give a "nod" to the classic little fairy.
"My take on Tinker Bell nods towards the classic feistiness that we love about her, that kind of overly expressive nature."
This was a dream role for the 23-year-old Black-ish alum as she was able to stretch her wings a bit in her craft in addition to making history.
"While I can argue that there's something really powerful about having a Black Tinker Bell, to be able to have a role where the job was fantasy was really an escape as an actor. … It reminded me how much I enjoy the creativity of my job."
Peter Pan & Wendy is now streaming on Disney+. However, if you'd like to take a piece of Shahidi's Tinker Bell magic home with you, you can. Shahidi now has her own Tinker Bell doll, of course, you are going to want to it to your cart before they sell out!