Baby Shark is coming to the big screen! Nickelodeon, Paramount+, and the Pinkfong Company announced the forthcoming release of Baby Shark's Big Movie, which will feature Cardi B and her family, Lance Bass, Ashley Tisdale, and more as voiceovers.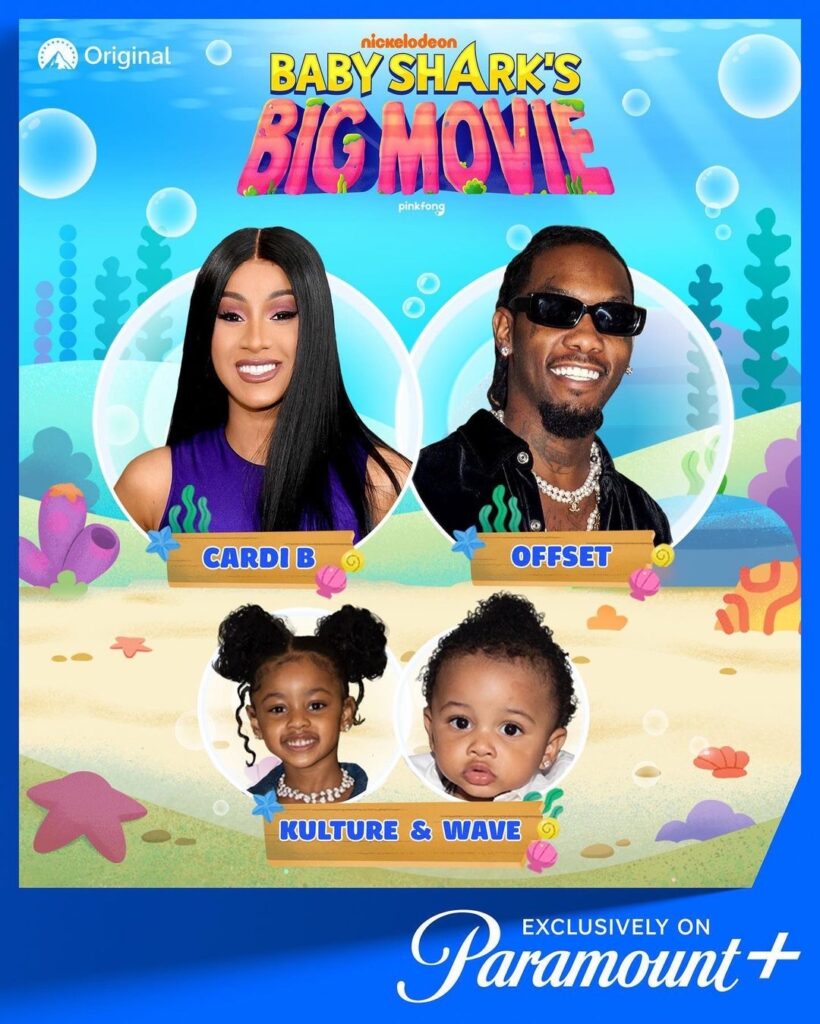 Baby Shark and his family are moving to Chomp City, which is a big city of sharks. Leaving everything he knows for bigger things is difficult. Baby Shark, however, has his best friend, William, by his side to help him settle into a new and exciting life.
Coming in contact with Stariana, an evil pop starfish, presents a challenge to Baby Shark. Will he allow her to use his gift of song to take over underwater music? Or, will Baby Shark break free of the spell and restore harmony to the seas? Fans will have to wait until Baby Shark's Big Movie make its debut to find out.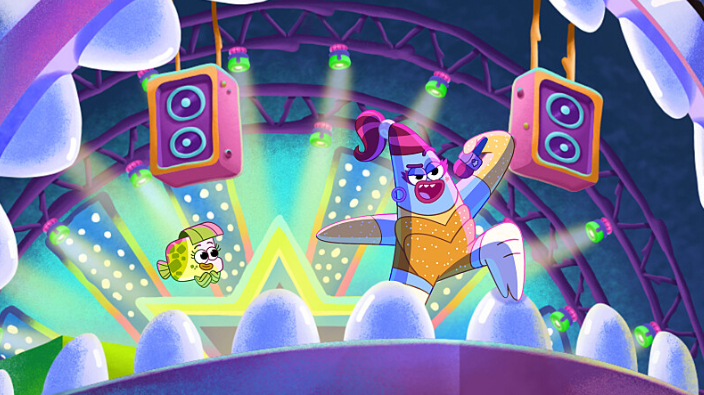 Since launching on YouTube in 2015, Baby Shark has been an absolute favorite among children and adults. Kids loved the relatability Baby Shark brought. Adults could not resist the high energy of the lively character.
"Our competitiveness lies both in content and technology," Kim Min-seok, co-founder of Pinkfong, said of the brand during a recent interview. "We're interested in products and businesses that create synergy between the two," the executive shared.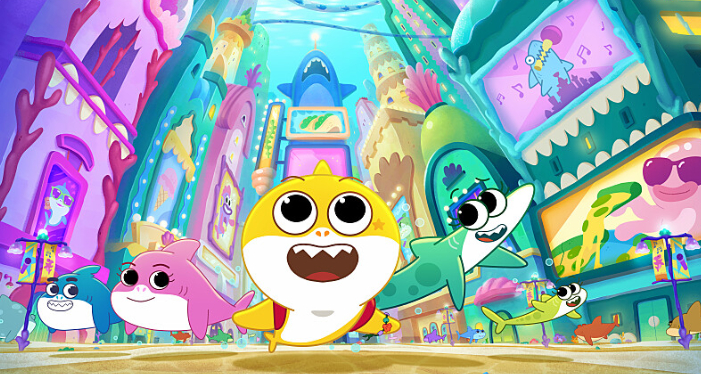 Kim Min-seok did not introduce Baby Shark to YouTube for likes. "It was more about securing new audiences and promoting ourselves rather than expecting revenue creation," Kim shared. "YouTube has made its own growth as a platform, and we've gotten much help," the Pinkfong co-founder said.
From reaching viral status on YouTube to now taking its place among the stars in Hollywood, Baby Shark is expected to be a hit in theaters. Cardi B will star as rap icon Sharki B in the film.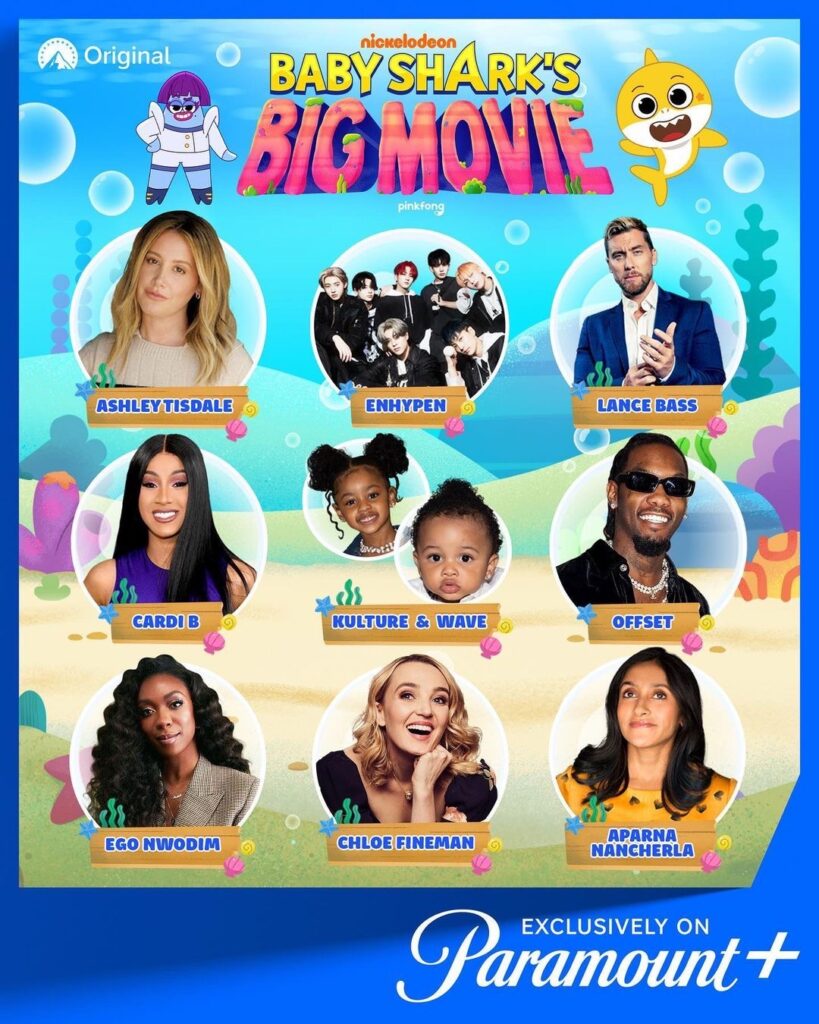 Fans of Baby Shark can get caught up with the beloved character by watching season one of Baby Shark's Big Show, which also features Cardi B, on Paramount+.
Photo: Paramount+