WNBA star Candace Parker says that it's "amazing" to be a mother again after over a decade while exclusively chatting with People Magazine in a recent interview.
The 36-year-old mother to 12-year-old daughter Lailaa Nicole, as well as to 2-month-old son Airr Larry, told the popular news outlet that being the parent of a newborn once more is "great. I value all time and just how amazing and precious children are."
The talented athlete continued, "It's been amazing to go through this again, and then obviously with my beautiful wife and my daughter [by my side]. Being able to see her as a sister, it's been amazing."
Parker and her wife Anna Petrakova welcomed their son Airr Larry together in February and she said that this time around, "everything is different." Noting that, "I think it's really important to get to know [your baby]. I think that's what everybody's doing for the first 18 years, right? But really it's getting to know him at the beginning and falling into the routine. I feel like he fits right in, and it's been an amazing experience."
Continuing to speak about her "little guy" in her interview, Parker said that both her children indeed do share some similarities.
"[He] has a lot of similarities to my daughter, and I think all newborns for the first eight weeks — they just eat, sleep and poop. That's what it was, but now he's starting to do less of that and more smiles and obviously communicating and things like that."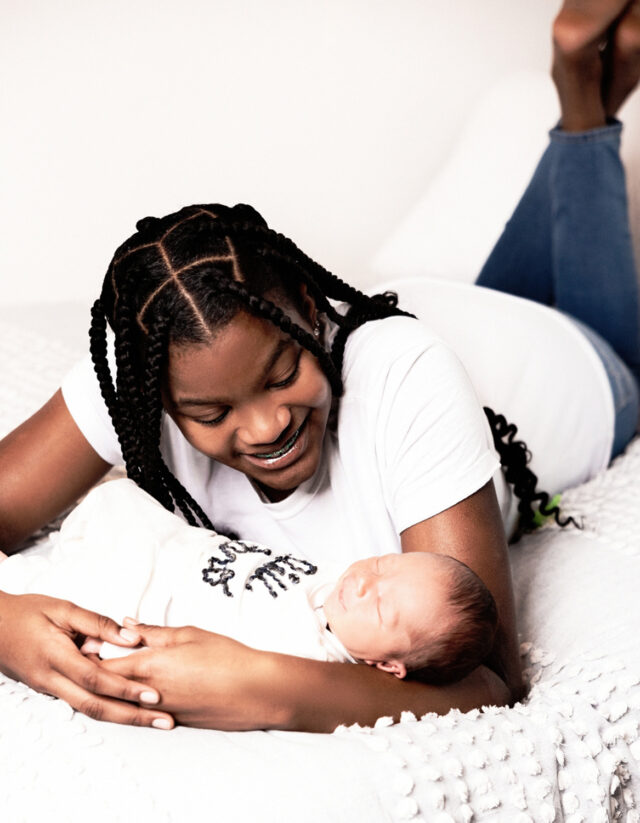 Taking into consideration that her daughter and son are more than a decade apart, Parker said in her interview that Lailaa couldn't be happier to have her sibling.
"[Lailaa] is legit the best big sister, and it's amazing. It melts my heart to see them together. I didn't realize how amazing it is, just sitting and eating dinner and watching them interact. I feel bad for him because I think that she is going to think it's her baby for the rest of her life. She's very protective of him, and it's very sweet."
We have a feeling that Lailaa isn't the only one going that will be looking out for Airr Larry!