Jordin Sparks is set to guest star in the musical special of Nickelodeon's popular baby adventure series, Rugrats. And fans are beyond elated that the series is back and better than ever! The half-hour special is premiering exclusively on Paramount+ today, April 15th, and it is definitely a must-see!
In the special, entitled, Rescuing Cynthia, Angelica accidentally leaves her Cynthia doll at home and goes on a fantastical journey to find her. On the way, she learns that everyone has forgotten Cynthia, who is portrayed by Grammy Award-winning singer/songwriter Tori Kelly, for a new popstar named Tabitha, portrayed by Jordin Sparks.
The episode features three original songs, "Cynthia is Everywhere," performed by Tori Kelly, "New Star in the Sky," performed by Jordin Sparks, and "Friendship Sold Separately," performed by Tori Kelly and Jordin Sparks, which will be released across all major digital streaming platforms on Friday, April 15th, following the episode's premiere on Paramount+.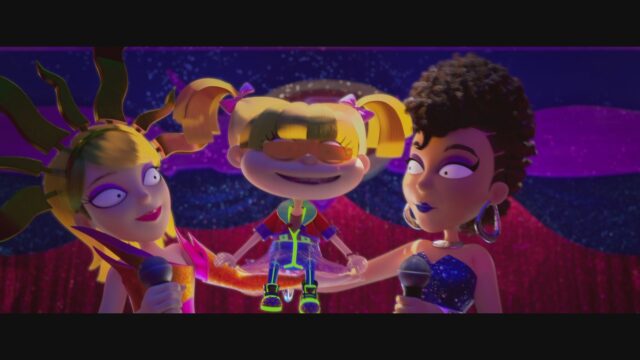 According to a recent press release about the series, the brand-new Rugrats series is a reimagining of the classic '90s hit that features rich and colorful CG-animation and follows the babies – Tommy, Chuckie, Angelica, Susie, and Phil and Lil – as they explore the world and beyond from their pint-sized and wildly imaginative point-of-view. Paramount+ recently renewed the series for a second season, (13 episodes), in the U.S., Latin America, Australia, and Canada with more adventures from the babies' colorful imaginations.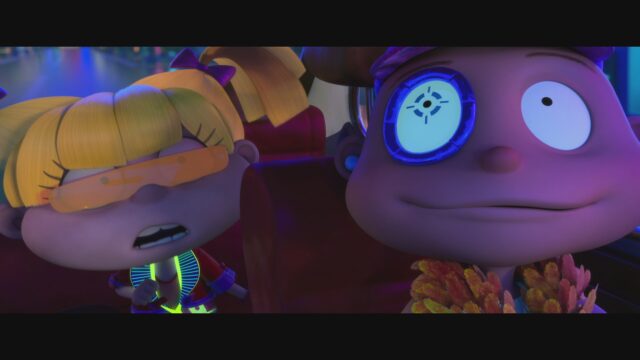 Fans of the show will recognize original cast voices EG Daily (Tommy Pickles), Nancy Cartwright (Chuckie Finster), Cheryl Chase (Angelica Pickles), Cree Summer (Susie Carmichael), and Kath Soucie (Phil and Lil DeVille) as they reprise their original voice roles. New voices to join the cast include Ashley Rae Spillers and Tommy Dewey (Tommy's parents, Didi and Stu Pickles); Tony Hale (Chuckie's father, Chas Finster); Natalie Morales (Phil and Lil's mother, Betty DeVille); Anna Chlumsky and Timothy Simons (Angelica's parents, Charlotte and Drew Pickles); Nicole Byer and Omar Miller (Susie's parents, Lucy and Randy Carmichael); and Michael McKean (Grandpa Lou Pickles).
The series is produced by Nickelodeon Animation and is based on the series created by Arlene Klasky, Gabor Csupo, and Paul Germain. Eryk Casemiro (Rugrats) and Kate Boutilier (Rugrats) are executive producers and Dave Pressler (Robot and Monster) and Casey Leonard (Breadwinners) serve as co-executive producers, with Rachel Lipman (Rugrats) as co-producer and Kellie Smith (The Fairly OddParents) as line producer on season one.