On Thursday, Khloé Kardashian and her 3-year-old daughter, True Thompson, hit the Los Angeles premiere of Hulu's new reality show The Kardashians. While on the red carpet, Khloé was photographed carrying her 3-year-old on her hip, prompting comments from fans.
While many fans found the picture-perfect moment to be sweet, others criticized Khloe for toting the toddler.
One commenter tweeted, "Khloé should put true down and let her grace the red carpet in style," adding that "carrying her looks ridiculous."
Another fan tweeted that True was "not a damn baby."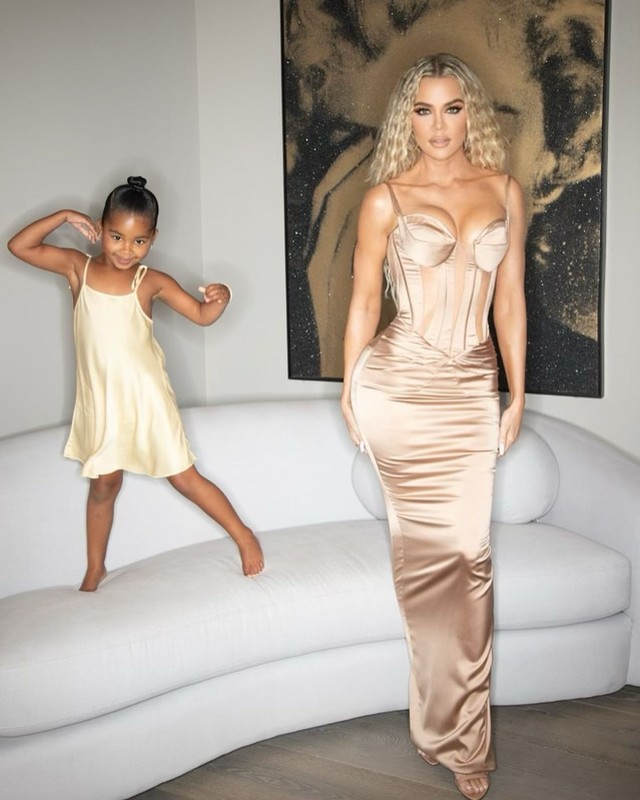 In response, Khloé said, "For the people who comment that I hold True too much… number 1 I'm gonna hold my baby until I can't hold her anymore," the reality star tweeted. "Number 2 when there's tons of cameras around, flashing lights, peps yelling things…I want my baby to feel safe."
Khloé Kardashian shares True with ex Tristan Thompson, who is also dad to Prince, 5, with Jordan Craig and Theo, 3 months old, with Maralee Nichols.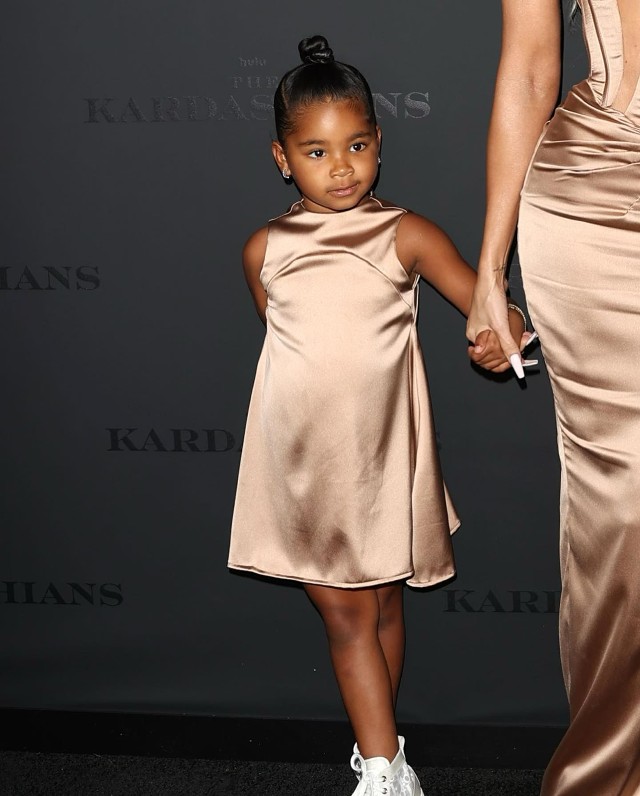 During an ABC News Special with Robin Roberts, Khloé revealed that she is no longer with Tristan, saying, "I still think he's a great guy, and he's a great dad. He's just not the guy for me."
Adding, "With Tristan I did feel incredibly safe in the beginning, and I felt really good for a time."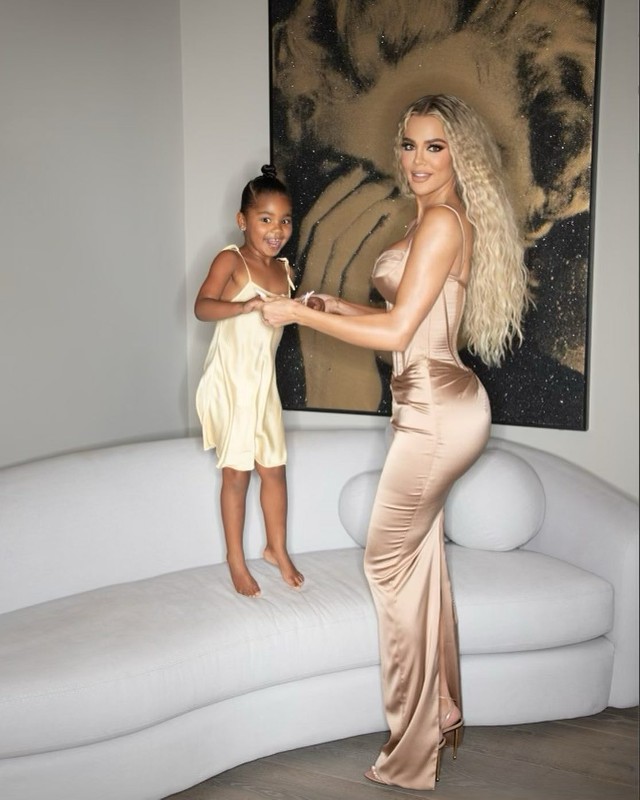 During their six year on-and-off relationship, Tristan cheated multiple times. "I remember when he cheated on me right before I gave birth and I was able to still have him in the delivery room. It might have looked strange to the outside world, but when my daughter watches my home videos, those videos are going to be as pure and perfect as I was able to make them."