Derrick Rose and his fiancee, Alaina Anderson, celebrated their daughter's fourth birthday earlier this week. It was all about Barbie at Layla Malibu Rose's party.
The youngster enjoyed various activities, which included a bounce house as well as duo slides, at her party. Layla also had lots of treats and decorations that highlighted the birthday girl and her love for Barbie. "Pisces Season," Alaina said of her daughter's birthday. "@laylamaliburose 4 on the 4th," Anderson said.
Alaina took to Instagram with a separate post that further celebrated Layla on her special day. "Four years with you @laylamaliburose," Anderson wrote to her daughter. "Happy birthday, bestie," the doting mom said. "It's all about you always," Alaina mused.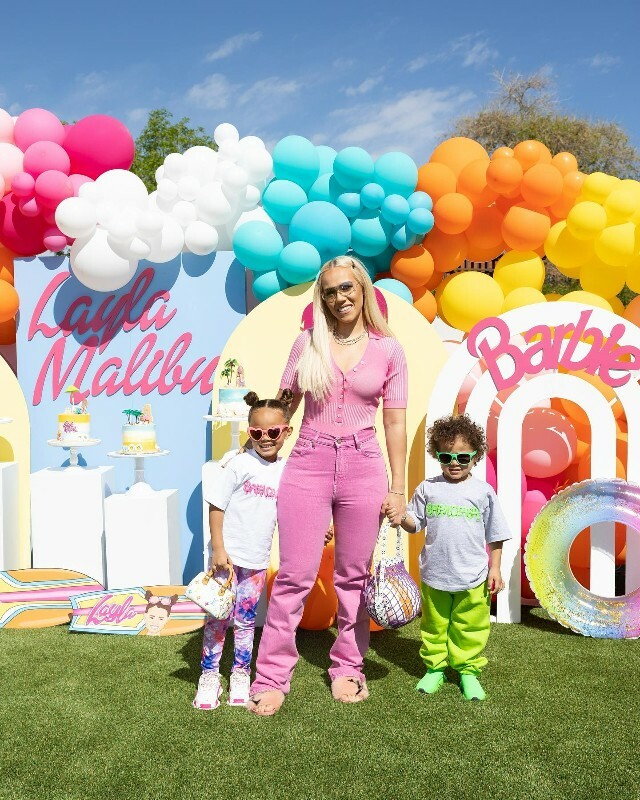 It may not be too far-fetched to envision Layla as her mom and dad's flower girl in the coming months. Derrick Rose proposed to his longtime girlfriend last October.
"I didn't know how you were going to perceive me. But this entire time I was hoping that you would believe me," Derrick wrote to his fiancee after she said yes to the prospect of marriage. "[I was hoping you would] believe the words that I will have your back and love you forever," Rose wrote to Anderson.
"It took both of us a while to let down our guards," the star athlete admitted in his touching message to his fiancee. "That's only because both of our hearts were scarred," Rose added. "We are two peas in a pod because we are truly MISUNDERSTOOD," the celebrity continued.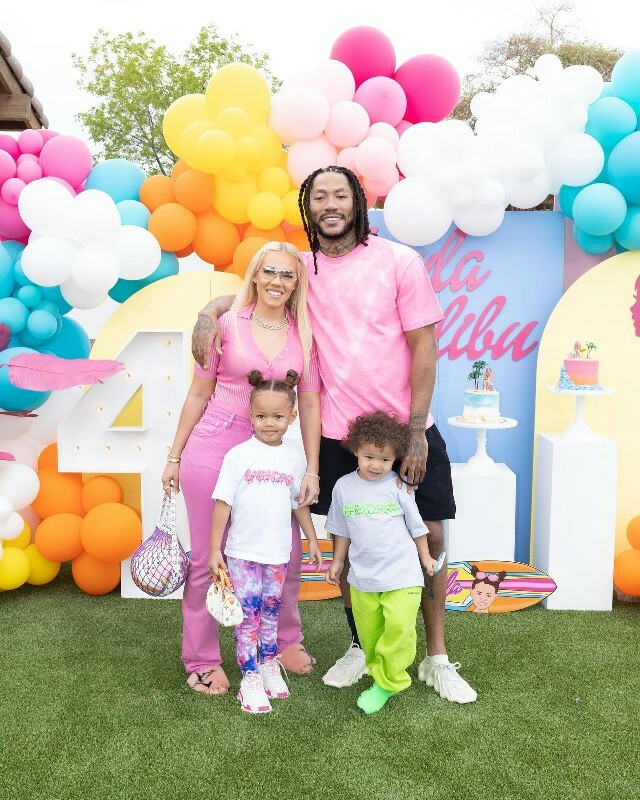 "We got our heart and swag from this place called ENGLEWOOD," Derrick told Alaina. "I will always love you because you go above and beyond," the basketball player wrote to his soon-to-be wife. "We built a beautiful family and an unbreakable bond. Thank you, Queen."
Layla is one of three kids Derrick Rose and Alaina Anderson parent. The couple also rears two sons, London and Derrick Rose Jr., together.