Iman Shumpert and Teyana Taylor's daughter, Iman "Junie" Tayla Shumpert Jr., is saying goodbye to Paris after a week filled with adventure. The youngster shared pictures from her trip to a museum and the Eiffel Tower, which closed out her vacation a few days ago.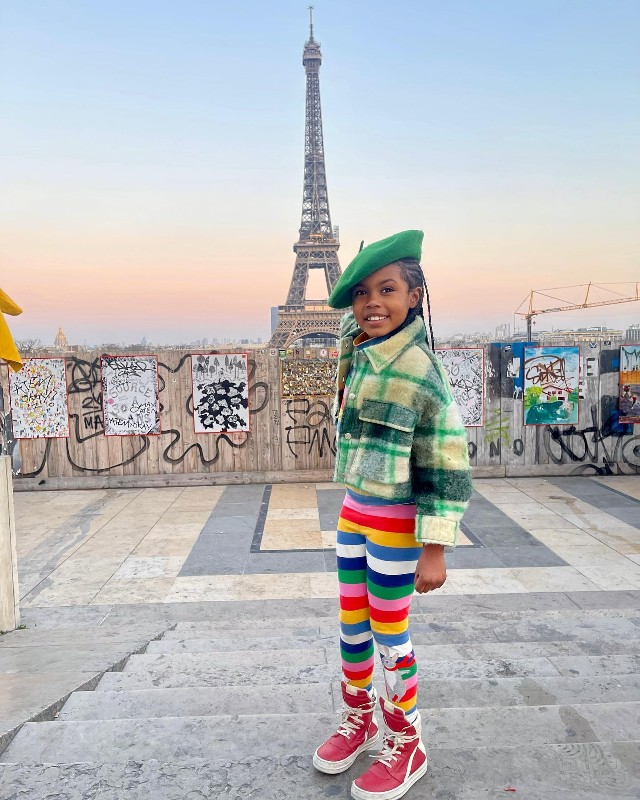 "Oui Oui! Au Revoir Paris," Iman Tayla captioned underneath a series of pictures on Instagram. "You've been amazing to me and my fam," Junie wrote to the city. "I can't wait to come back," the youngster exclaimed.
"Love you Junie," one social media fan said after viewing the pictures of Junie enjoying the sites of Paris. "Live it up, baby girl," the social media follower added. Another of Junie's supporters wrote, "Coolest kid ever."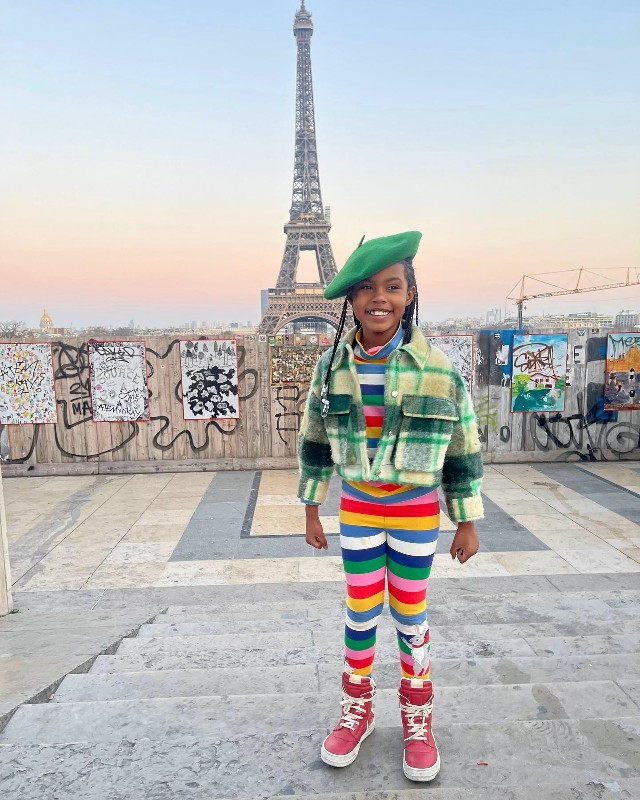 Indeed, Junie is considered a "cool kid" by many adults who enjoyed her on her parents' Reality TV show. The series placed focus on Iman Shumpert and Teyana Taylor. It was Iman Tayla's big personality, however, that stole the show. Some scrutinized Teyana and Iman while accusing Iman Tayla of being disrespectful towards adults. Others saw the little one's persona as nothing short of hilarious.
Iman Tayla celebrated her sixth birthday last December with a special message of love from her father shared on Instagram. "Happy 6th birthday to the head of the household," Iman Shumpert wrote online. "Baby girl, you are truly a joy to our home and to this world," the celebrity father said. "May you finally blow out your own birthday candles with a wish so big it can only live in your heart! I love you, baby girl."
Iman Tayla's birthday party was held at the Sugar Factory, which was a desire the youngster held in her heart for months. "Three things Junie wanted for her bday: Dinner at @thesugarfactory, an army fatigued themed yacht party, and MONEY for her piggy bank," Teyana told her social media fans after celebrating Iman Tayla's birthday. "Well, I guess you can say MISSION ACCOMPLISHED," the celebrity mom said.
Iman Tayla is Teyana Taylor and Iman Shumpert's oldest child. The celebrity parents also have a younger daughter named Rue Rose.
Photo: Iman Tayla Shumpert Jr./Instagram