Kim Kardashian is choosing self-care and peace. The beauty mogul and her kids are featured in the latest issue of Vogue.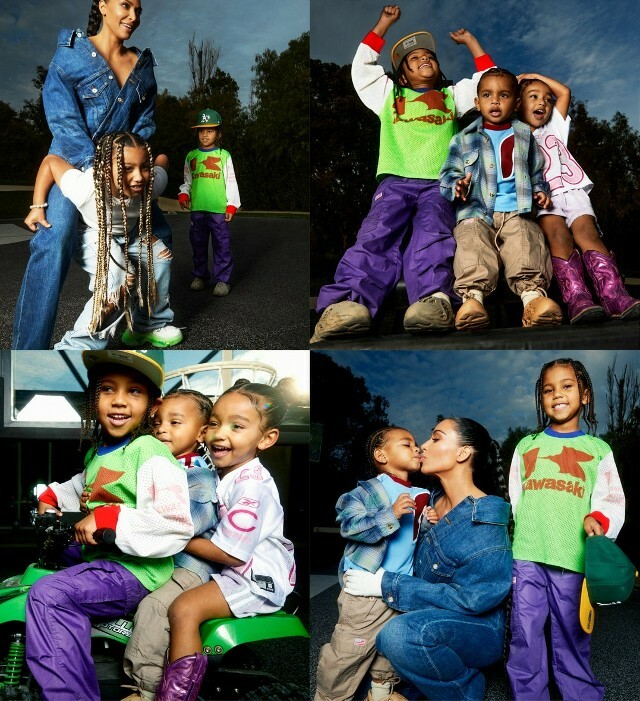 Carlos Nazario styled Kim and her kids for the photoshoot. The family embraced casual looks while striking the right poses for the photo session. "Stunning," La La Anthony wrote online after seeing Kim Kardashian's Instagram post promoting her latest Vogue cover. "So proud of you," La La said.
Kim Kardashian is moving forward after filing to divorce Kanye West. "For so long, I did what made other people happy," the celebrity mom tells Vogue. "And I think in the last two years I decided, I'm going to make myself happy. And that feels really good. And even if that created changes and caused my divorce, I think it's important to be honest with yourself about what really makes you happy. I've chosen myself. I think it's okay to choose you."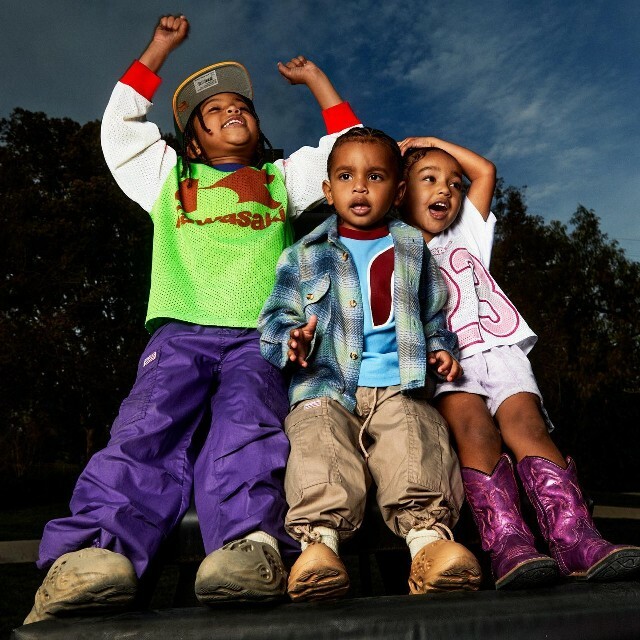 Kanye West and Kim Kardashian were viewed as "couple goals" during their courtship. The celebrities' supporters were especially happy when the two wed in 2014. Kim and Kanye separated in 2020 after Kanye revealed personal information about the family during his presidential campaign. West was diagnosed with bipolar disorder three years prior to his sporadic decision to run for president of the United States in 2020. Kim Kardashian filed for marriage dissolution last December.
"My 40s are about being Team Me," Kim tells Vogue. "I'm going to eat well. I'm going to work out. I'm going to have more fun, spend more time with my kids and the people who make me happy. I'm going to put my phone down. Unfollow if I don't want to see something on Instagram. Khloé came up with the best phrase for that yesterday. She said, 'Post and ghost.'"
Social media has certainly influenced Kim Kardashian and her family. It was just the other week that the celebrity mom and her estranged husband scrutinized each other on Instagram after Kanye doubled down on his desire to keep their oldest daughter, North West, off TikTok.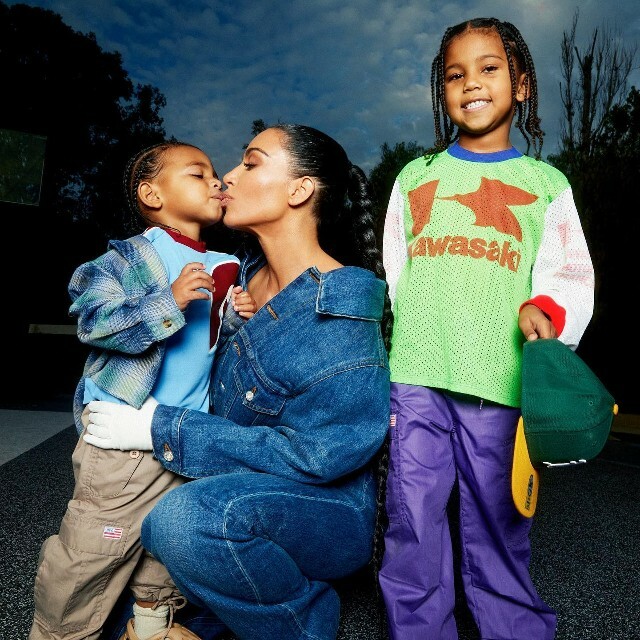 "Kanye's constant need for attacking me in interviews and on social media is actually more hurtful than any TikTok North might create," Kim wrote in a public statement addressing Kanye's criticism. "As the parent who is the main provider and caregiver for our children, I am doing my best to protect our daughter while also allowing her to express her creativity in the medium that she wishes with adult supervision – because it brings her happiness."
Kanye ultimately removed negative posts about his estranged wife from his timeline. Co-parenting in harmony is now back at the center of West and Kardashian's ambitions.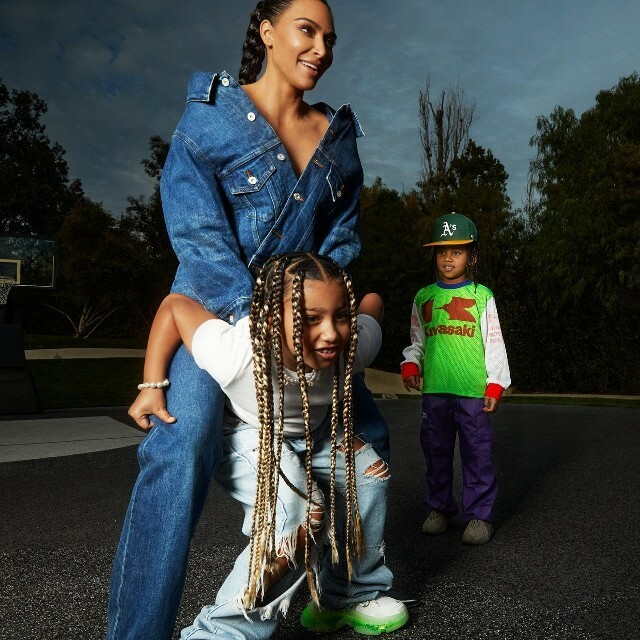 "You could be so hurt or angry at your ex, but I think in front of the kids, it always has to be 'Your dad's the best,'" Kim tells Vogue. "Make sure you are your co-parent's biggest cheerleader, no matter what you're personally going through," the celebrity mom advises other parents who may be enduring the challenges of divorce.
You can read Kim Kardashian's full interview with Vogue when you pick up the March 2022 issue at newsstands nationwide.
Photo: Carlijn Jacobs