Usher is enjoying the "baby boom" that he and his girlfriend, Jenn Goicoechea, are experiencing. The 'Yeah!' singer tells Good Morning America (GMA) about his status as a "girl dad" and more.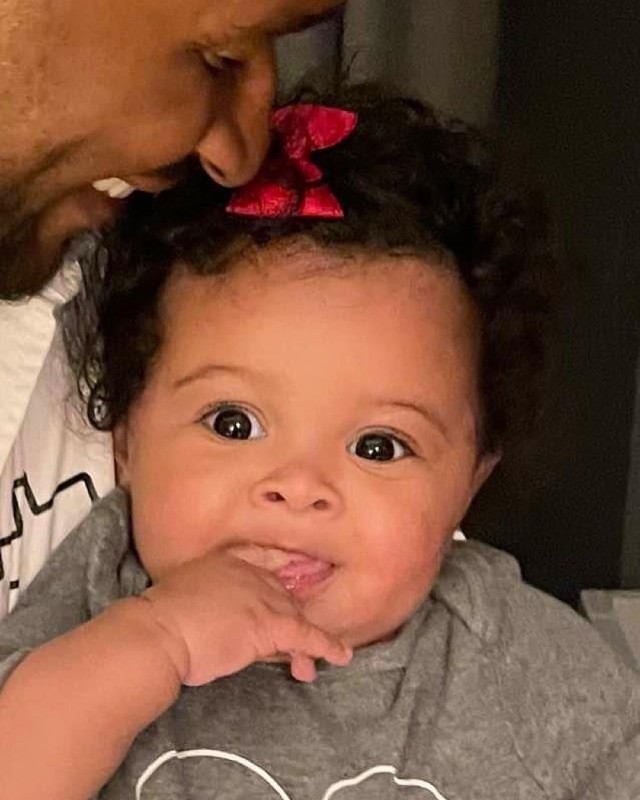 "I'm even changing my colors," Usher said of how he has adjusted to becoming a father of a little girl. "I'm wearing pink and cool stuff like that," the celebrity dad adds.
Usher and Jenn welcomed their daughter, Sovereign Bo, last September. The little one made Usher the father of a girl for the first time. The 'U Remind Me' singer had two sons, Usher V and Naviyd, prior to his daughter's arrival.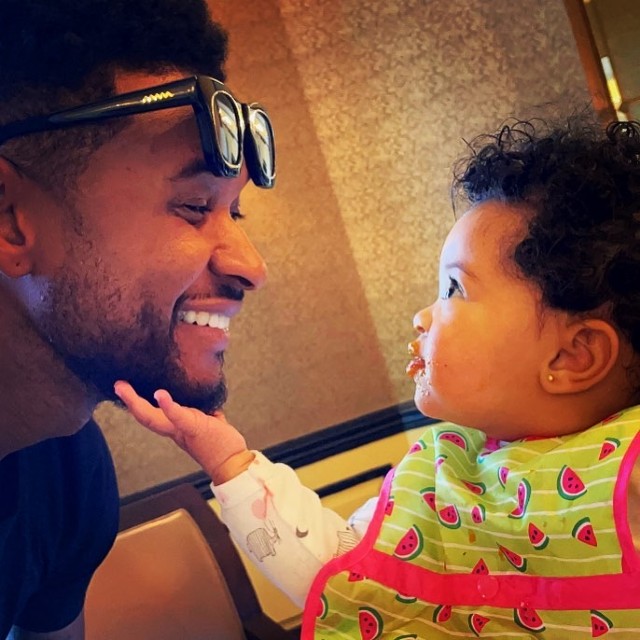 "I'm definitely enjoying this little baby boom of ours," Usher tells GMA of his and Jenn's expectancy of another child just months after welcoming Sovereign. "This new addition to the family has just been exciting," the celebrity father says.
Usher started his Las Vegas residency this past weekend with a bang. The award-winning singer had a sold-out crowd with which he fully engaged. "This feels so good that I don't want to close the curtain," Usher told his supporters at the end of his show. The recording artist turned his concert into a singalong that was nothing short of epic.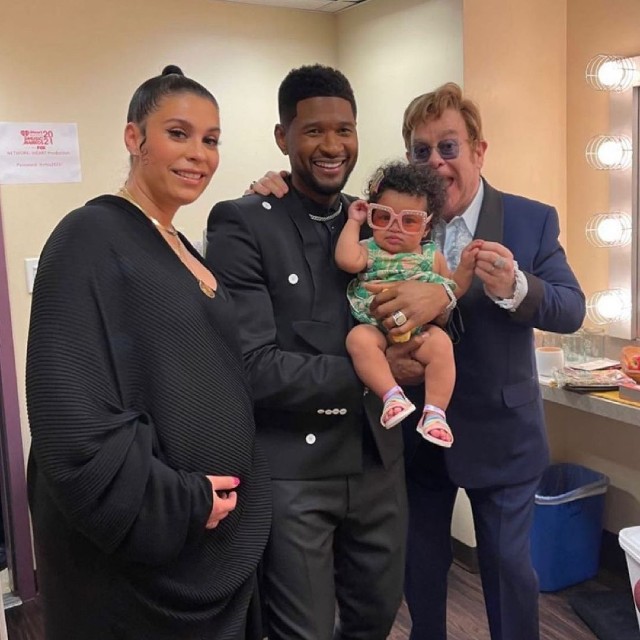 The masses sing Usher's songs often. The celebrity father's kids, however, have not gotten into his music as much. "I do wish that my kids listened to my music more," Usher admits to Good Morning America. "My second son, Naviyd, actually is the one who listens to my music more than anything," the celebrity father reveals. "Usher, he doesn't care. Sovereign, she just likes me to sing to her."
Naviyd and Usher V are Usher's kids with his first wife, Tameka Foster. Usher and his girlfriend's second child is expected to arrive in the coming months. The 'U Don't Have To Call' singer's Las Vegas residency continues through August 14, 2021.
Photo: Usher/Instagram