Porsha Williams spent Friday afternoon on a yacht in Miami with her daughter Pilar "PJ" Jhena, 2, and her soon-to-be stepdaughter, Ximena Guobadia,8. The trio, who were wearing matching red swimsuits, were in celebration mode as Porsha's fiancé, Simon Guabadia, celebrated turning 57 years of age this week.
"I am incredibly blessed to celebrate another year of existence with family and friends. While I have turned 57 years old this week, I have lived 40 years of my life in America, I recognize I come from a people of culture (Nigerian) and I hold my life's accomplishments and lessons learned close to heart. I pray for everyone of you at some point to receive the same life's blessing I have received," Simon Guobadia shared on his Instagram.
Porsha Williams surprised fans last month after she announced her engagement to the businessman after just a month of dating.
She shared, "Our relationship began a month ago—yes we are crazy in love," Porsha told her social media fans of her relationship with Simon Guobadia. "I know it's fast but we are living life each day to its fullest," the RHOA star added. "I choose happiness every morning and every night," Porsha told her fans. "Tuning out all negative energy and only focused on positive wishes. He makes me so happy and to me, that is what matters most."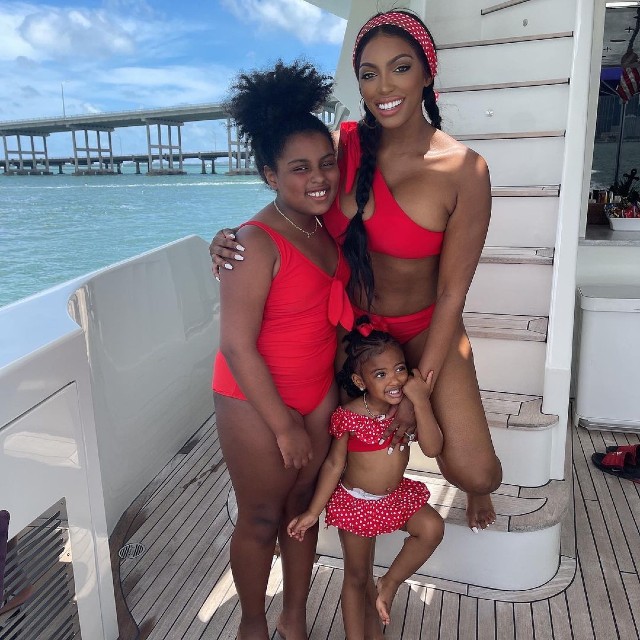 Simon recently filed for divorce from his soon-to-be ex-wife, Falynn Guabadia, in January.
"For all of you that need facts, I get the optics but Simon filed for divorce from a previous marriage in January," Williams told her social media fans on Monday. "I had nothing to do with their divorce filing. That's between the two of them," Porsha wrote.
"Falynn and I are not friends, and Simon's divorce has been settled," the RHOA star continued. "Our relationship is a positive, loving step forward in everybody's lives."
Porsha has one child, Pilar "PJ" McKinley, with entrepreneur Dennis McKinley. Simon has five kids in all.