Nick Cannon and Brittany Bell celebrated their son Golden's fourth birthday this past weekend. The celebrity parents gave their little one karate themed party in honor of his latest milestone.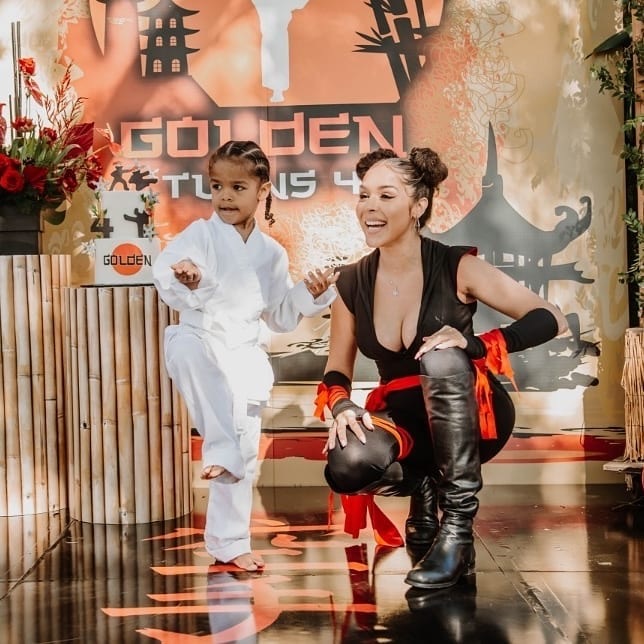 Amber Rain took pictures throughout the event. The photographer was sure to capture the precious moments, which included Golden with his mom and dad along with other guests at the party. Julio Paredes Films also recorded footage at the bash, which gave insight into the Ninja theme Brittany and Nick went for when giving their son a dream birthday bash.
So Cal Event Planners helped the celebrity parents coordinate their son's party. Sky Balloon Bar provided the balloons for Golden's party while 2 Create Designs provided the Ninja backdrop design and floral decorations. Select Graphics and Printing provided the signage at Golden's party.
Brittany Bell and Nick Cannon welcomed Golden on February 21, 2017. The youngster came as a surprise to some who were unaware of Nick's relationship with Brittany.
"I love children and this is going to be amazing," Nick told Howard Stern during a 2017 interview on The Stern Show. "I'm happy to have children," the celebrity father added. "I always wanted five children, now I've got three," Nick said at the time.
Although he acknowledged his desire for a big family, Nick was firm on not wanting to get married again. "I'm never getting married again," Cannon revealed during his interview on The Stern Show. "Marriage is not for me," the celebrity father added.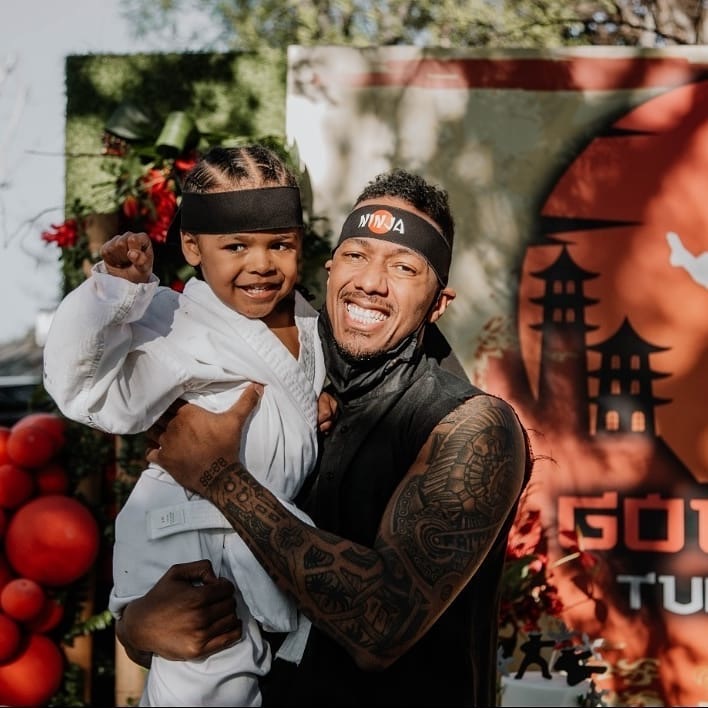 Nick Cannon and Brittany Bell welcomed their second child, Powerful, last December. Cannon also has two kids, Monroe and Moroccan, with his ex-wife, Mariah Carey. It is rumored that Nick is expecting twins with one of his three alleged girlfriends. The celebrity father, however, has neither confirmed nor denied such allegations. If the rumors are indeed true, then Nick Cannon will be the father of six kids.
Photo: Amber Rain/Instagram