Keyshia Cole celebrated her 39th birthday yesterday(October 15th) with her Boo-her son, of course. The singer shared on her Instagram stories that she had a quiet night with her family.
"I'm with my boo for the Bday vibes. The best gift," she shared along with a photo of her holding younger son Tobias.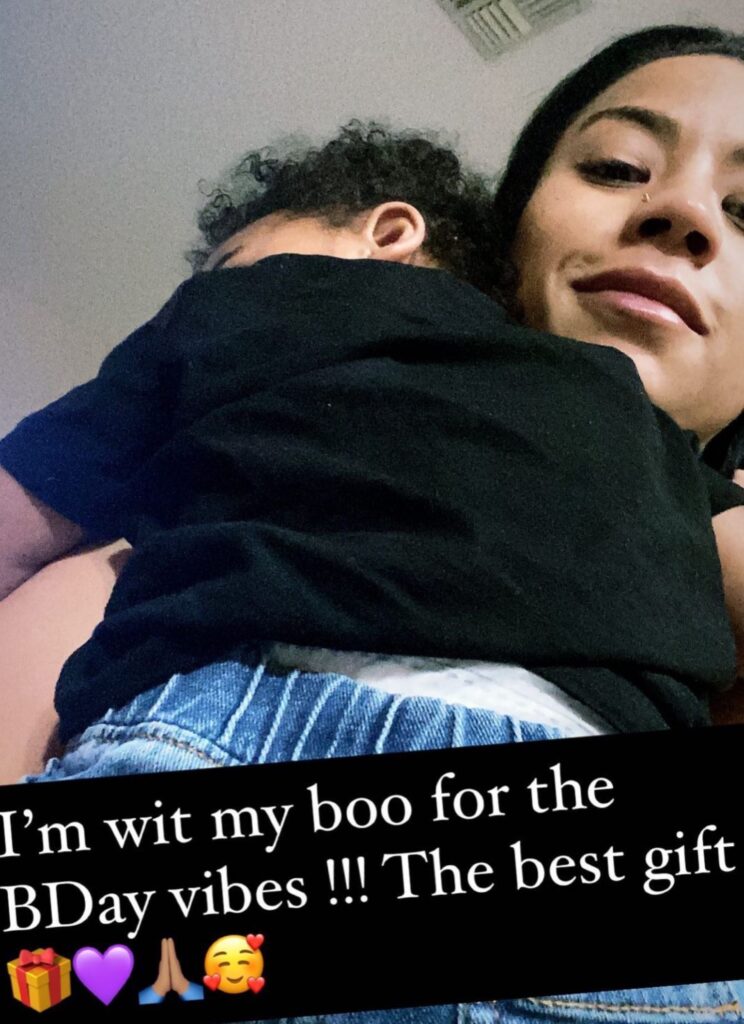 Keyshia's older son was not in the picture but we are sure that he was also there to celebrate with his mom.
Keyshia's ex-boo, Niko Khale, will also celebrate his birthday tomorrow. The up and coming rapper recently shared that he was heartbroken over he and Keyshia's breakup.
"My heart is broken. My mind is open. My times approachin," he wrote on Instagram.
Although Khale and Cole are no longer together, they currently co-parent their 1-year-old son Tobias Khale. The pair recently celebrated the toddler's first birthday on August 1st.
Khale was the first to take to social media to send birthday wishes to his son. He wrote along with a series of birthday photos, "I can't believe you're already 1 Tobi Toes!!!! You changed the game for me. My heart beats different. I've dropped the ball plenty of times in life but I will never fail you as a Father. You're blessed beyond measure & Daddy loves you more than you will ever know! Happy Birthday twin. We lit."
Cole also took to Instagram to share the same snaps along with the caption, "Happy BDay To one of my Twins @tobiaskhale !!!! Can't BELIEVE this YEAR HAS GONE BY Sooooo FAST!!! I see so much of me in you it's scary. Love u so much pop pop!!! My love and protection for you is ENDLESS!!!"
Tobias Khale is Niko and Keyshia's only child together. Cole has son Daniel Gibson Jr. with her ex-husband, Daniel Gibson Sr.