Alicia Keys, Swizz Beatz, and their kids are love on display. The celebrity family recently shared pictures from their day out in nature that was nothing short of beautiful.
"Black joy. Black love. We send our love to you and yours," Alicia captioned underneath one candid that showed her with her husband and their sons. "What are you doing to connect with those you love," the celebrity mom asked.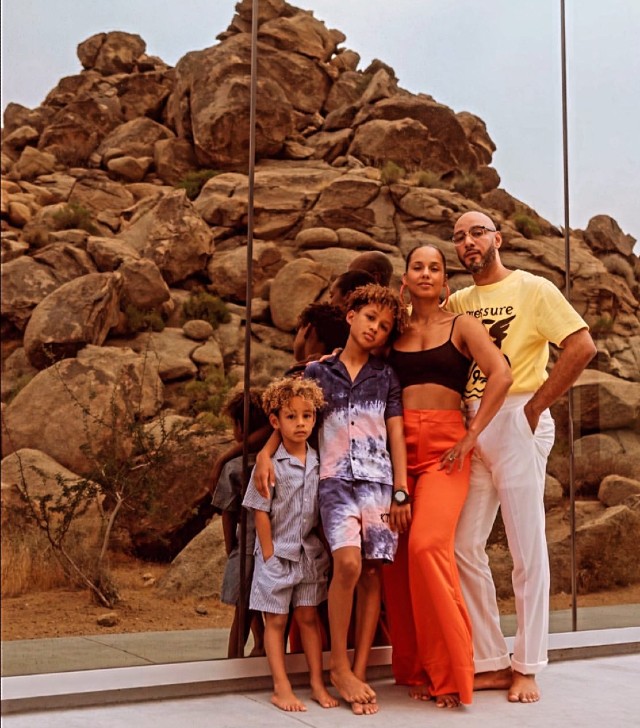 Alicia Keys has been in the business of adjusting to the condition of society as of late. The 'We Are Here' artist recently told Billboard that this year has taught her the importance of pivoting.
"I think that during this pandemic, I definitely have been able to pivot by understanding that I don't have control of everything, and that's OK," the celebrity mom shared. "You might not know everything," Alicia added.
"You might not know why certain things are happening the way that they are happening. But there's a faith that I have that's definitely the reason why I started listening to the calling of what needs to be said and what needs to be done and just do it."
"I'm a manifestor, I'm a dreamer, and I can make it happen," Alicia shared. with Billboard. "But sometimes, you need to just sit down. In a way, we're all in this place where we need to sit down, take inventory, do more listening, and realize what part we want to contribute in order to do that. That's how I've been pivoting."
Alicia Keys and Swizz Beatz have two sons, Egypt and Genesis, together. Swizz has five kids in all. Stay tuned for more celebrity family news!
Photo: Alicia Keys/Instagram